Apparently, There's No "Me" in Team, but There Is "AOL"–At Least in Its Employee Email!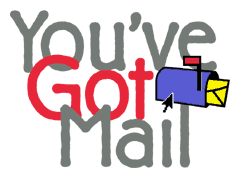 From the horse trail of our Western All Things Digital HQ, BoomTown could not resist posting this internal email from AOL exec Brad Garlinghouse, which was sent out to employees this afternoon.
Apparently, the striving New York-based Internet company is changing its email address to reflect its morale goals. Presto, it's the peppy @teamaol.com and no longer the duller @corp.aol.com.
Wouldn't it be nice if it was this easy to change the AOL (AOL) stock price?
From: Garlinghouse, Brad

Sent: Wednesday, June 16, 2010 4:28 PM

To: Team AOL

Subject: Team AOL!

AOLers–

As part of our mission to continue to drive a culture around teamwork–and, let's face it–not to appear as if we're in an episode of "The Office"–we are changing all corporate email addresses from @corp.aol.com to @teamaol.com–effective immediately. The roll-out will begin today at 9pm ET and should be completed shortly thereafter.

Here's how it will work:

· Your emails and replies will now come from "first.last@teamaol.com"

· Emails sent to "first.last@corp.aol.com" will automatically be redirected to "first.last@teamaol.com"

· Distribution groups within Exchange will be automatically updated

· Listserv will take a bit more time to update so, for now email traffic will still flow from the original domain "first.last@corp.aol.com"

· Business cards with the new domain will be rolled out in conjunction with our new canvas collection

I realize this is a small step but I believe an important, subtle signal both internally and externally that we're changing the way we think as a company and more importantly, our approach to the way we work together as a team.

A big thanks to Alex Gounares and team for making this happen so quickly!

Best,
Brad
To help AOLers get in the mood, here's a video of some clips from "The Office," although we feel that "Wonder Pets" might be a better reference point: