China: 900 Million Mobile Users Asking Themselves "iPhone, Nokia or Android"?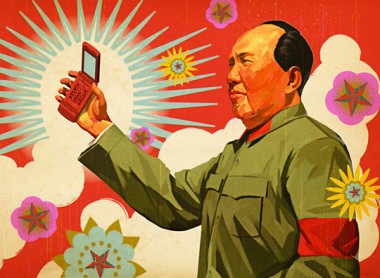 In Apple's second quarter, iPhone sales in China surged nearly 250 percent year over year, making the country the iPhone's fastest growing market–a title it will retain for some time to come given soaring mobile phone adoption rates there.
According to China's Ministry of Industry and Information Technology, the number of mobile phone users in the country reached 889 million at the end of March, up some 30 million in the first 3 months of 2011. And if that growth rate persists–and there's no reason to think it won't–that number should hit 900 million in May, June at the latest.
To put that into perspective, the U.S. currently has about 303 million mobile phone users.
China, then, presents a massive geographic growth opportunity for the smartphone industry, particularly with interest there in 3G devices on the upswing.
As I reported back in March, demand for smartphones in the country is taking off, and there's lots of interest in the iPhone as well as handsets from Nokia and Android licensees like Samsung, Motorola and HTC. According to Morgan Stanley's latest AlphaWise survey of China's handset market, 87 percent of Chinese mobile phone users said the next phone they purchase will be a 3G device. Of those users, 30 percent said they expected that device to be an iPhone, 25 percent a Nokia device, 7 percent an HTC handset, 5 percent one from Samsung, 4 percent a Motorola device and 3 percent a Blackberry.
Apple and Nokia, then, appear to be the big winners overall, but the Android…collective also stands to do pretty well–especially when you're talking about a potential market of 900 million.

[Image credit: Textually.org and Morgan Stanley]