RIM Co-CEO Blames Lowered Outlook on Aging Product Line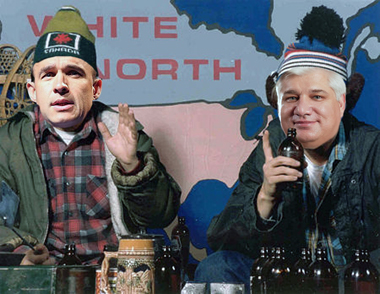 If you were alarmed when Research in Motion cut its sales and profit forecasts for this quarter, wait until you hear its explanation for the move. There's been a decrease in sell-through since RIM issued guidance a month ago and it's being driven by the "natural aging" of its high-end smartphone portfolio.
"The core thing here is that there's been a transition that's happened since our last guidance," RIM co-CEO Jim Balsillie said during a conference call with analysts Thursday. "Our higher-end products are aging…and that's affecting margins…and sell-through, particularly in the United States and Latin America."
But fear not for RIM because RIM fears not.
"As we've said before, we feel great about the BlackBerry Platform and the PlayBook and how they're doing….We just need to have some newer, higher-end products in the market….This is a transition….We're cutting over to a whole new platform and whole new set of products and it's very powerful and we're very excited about their long-term strength and the long term strength of the company….We are straight in the middle of the whole tablet mobile computing space. And we absolutely have a whole next generation of smartphones, so strategically we feel fantastic, but operationally this stuff is pushed out so you have this transition. … We'll have a very exciting BlackBerry World next week. You'll see."