Zynga Discloses $1 Billion in Available Credit, Presumably for Making Acquisitions
Zynga has $1 billion at its disposal that could potentially be used for making large acquisitions, according to an updated version of the social game company's IPO filing, released today.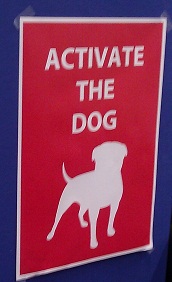 The revolving line of credit was secured last month, which coincides with the timing of its $1 billion offer to acquire PopCap, which was sold instead to Electronic Arts.
Zynga, which is obviously rolling in cash, may now be on the hunt to make other big acquisitions, including Rovio, the maker of the Angry Birds franchise.
The filing also revealed some other morsels, including that only five percent of Zynga's players historically have paid for items inside of its games. In previous documents, the San Francisco company has been vague, saying only that a small percentage of Facebook users pay for games.
While that number sounds low, it is in line with other social games companies, which commonly report a conversion rate of less than 10 percent.
Zynga also explained that the opportunity for social interactions increases as the number of players increases, making even noncustomers critical to game play. "We believe that maintaining and growing our overall number of players, including the number of players who may not purchase virtual goods, is important to the success of our business," the company said.
Going forward, Zynga believes that a small number of players who choose to purchase virtual goods will continue as its business grows.
In addition, the company said that only three of its top games have contributed the majority of its revenue. Its top games accounted for 93 percent, 83 percent, 78 percent and 63 percent of its online game revenue in 2008, 2009, 2010, and in the first quarter of 2011, respectively.
The company also said that it was required to restate its March 31 financial statements.
The impact of this restatement was to increase revenue by $7.5 million and increase the provision for income taxes by $2.5 million for the first quarter. It also decreased deferred revenue by $7.5 million.
As part of the terms of the revolving credit agreement to borrow up to $1 billion in loans, Zynga had to pay upfront fees of $2.5 million and ongoing fees of up to $625,000 each quarter, based on the portion of the credit facility that is not drawn down. In addition to the loan, it had $995.6 million in cash on hand as of March 31.
The company did not say what it would use the credit line for, although presumably such a big chunk of cash would be helpful to such an acquisition-hungry company.