Shopify Picks Up $15 Million as It Faces New Competition From eBay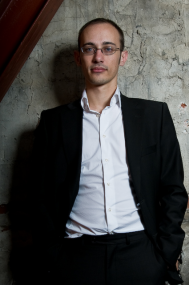 Ten months after announcing its first round of capital, Shopify has secured $15 million to continue to fuel its growth.
And it might just need that extra padding, since eBay announced — at a big, splashy event last week — that it had entered the same space.
Shopify creates tools and templates to power online storefronts that sell merchandise ranging from stuffed Angry Birds to the latest in protective cases for the iPad.
Investors include Bessemer Venture Partners, FirstMark Capital, Felicis Ventures and Georgian Partners. The first round for $7 million was closed in December.
Tobias Lütke, Shopify's CEO and co-founder, told me that over the past year the company managed to blow through its two-year plan in six months. Shopify has grown from 10,000 storefronts to 16,000 in 80 countries and has more than doubled its staff to 80; it expects to have 130 employees in the next year.
Lütke declined to provide any specific figures, but back in December he said Shopify was processing more than $100 million in revenues from all of the sites combined.
Along with supporting the growth, Lütke said, some of the capital will go toward unspecified acquisitions.
One acquisition is already making a big contribution: Shopify purchased a company that supported e-commerce on an iPhone application, and already 5 percent of sales on all of the sites it supports come from Android, iOS and mobile Web (not including tablets, because Lütke doesn't believe those are mobile devices).
The funding will also go toward the Shopify Fund, a $1 million kitty that will finance developers to create e-commerce widgets that plug in to Shopify's architecture. So far, a number of plugins have been developed, starting with QuickBooks, Mail Chimp and Hubspot.
Shopify was founded in 2006 as an online storefront selling snowboards and other winter apparel. That's when Lütke figured out how difficult it was to start an online store — he decided to shut down the storefront and focus on reselling the software it had built for Shopify's own use.
Other merchants Shopify works with include Tesla Motors, Amnesty International and the Foo Fighters.
Last week, eBay unveiled X.commerce, which is designed to help any size retailer — from family-owned stores to Toys "R" Us — stay current as shopping goes online and mobile. The platform has been slowly coming together over the past year as eBay has made several acquisitions, including the purchase of Magento, one of Shopify's main competitors.
It is eBay's goal to provide a package of e-commerce services to retailers for free, and use it as a lead-generation tool for its more high-margin services, like PayPal and GSI Commerce.
Shopify charges a flat monthly fee depending on the size of the retailer, and also charges developers a percentage of each application sold on its platform, just like eBay.