Wait a Minute. Does Google Really Want to Be a Cable Guy?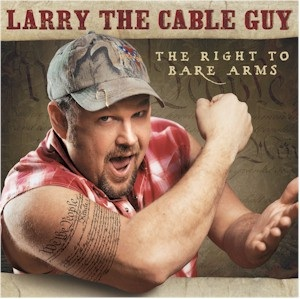 Google, which is launching a broadband service in Kansas City, has been thinking about adding cable TV to its offering there, The Wall Street Journal reports. The search giant has been talking to the likes of Time Warner and Disney about deals to carry some of their TV channels along with high-speed Internet.
But before you envision the rollout of a nationwide Google pay TV service, consider: Building out and maintaining a cable TV (and broadband) service is enormously time-consuming, expensive and messy.
Think, for example, of all those angry/confused service inquiries your local cable guy has to deal with. And recall that last year, when Google tried to sell its own line of smartphones, it was hoping to get by without setting up a customer service operation that gave buyers the ability to talk to a real live human.
Verizon spent some $23 billion on its FiOS rollout, and by the time it stalled out last year, it still wasn't clear if it was a good idea for the telco to build out a cable/broadband service. So why does Larry Page think it makes sense for him?
He doesn't, according to Sanford Bernstein analysts Craig Moffett and Carlos Kirjner in a note this morning. Instead, they argue, Page and Google have to be thinking about Kansas City as an R&D experiment meant to accomplish three things:
First, it helps Google (slightly) on the public policy front as it promotes the agenda of faster broadband, and it potentially adds to their status in promoting net neutrality. Faster broadband means more Internet usage, more searches, and more ads. Of course, the real regulatory game is a few orders of magnitude more sophisticated, but every little arrow in the quiver helps.

Second, it is a laboratory for Google to learn about technology and consumer behavior, ranging from the impact of higher speed access on Internet usage to the potential and economics of different ad formats and models, on different platforms, particularly when it comes to advertising associated with video and TV.

Third, it is an opportunity for Google to learn about the economics of deploying and running infrastructure. And learn they will…
Analysts like to pull their punches, but Moffett and Kirjner are crystal clear here: There's no way they think Google becomes the "world's biggest cable company" or anything like that.
Just to beat this into the ground, here's another excerpt from their report (well worth reading the whole thing) where they spell out just how ugly the economics of this kind of venture would be:
From a [return on invested capital]-based perspective, the difference between Google's current business model and that of a facilities-based wireline service provider like Verizon could not be starker. In 2011, we expect Google to post an ROIC of 56%, or 38% when including goodwill. In 2010, Verizon's wireline segment (which includes FiOS) sported an ROIC excluding goodwill and "one-time items" of… wait for it… just 1.6%. Including goodwill and similar intangible, and smoothed one-timers, it was -1.0%.
Still. It's quite obvious that something has changed in Google's thinking over the years.
The company that strove to stay away from anything approaching the content business has now leapt in with both feet. See, for example: Google Music, Google Books, YouTube, and YouTube's new "channels" project. And recall that Google just made a plus-sized bid for Hulu.
So the notion that Google is now willing to consider even testing out life as a cable TV service is still telling. As is the notion, buried lower in the Journal piece, that Google has floated the idea of turning YouTube into an "over the top" cable service, though that doesn't seem like it's on the table right now.
Android boss Andy Rubin even spelled it out at the AsiaD conference in Hong Kong last month: "Google is in the very, very early phases of adding consumer products to our portfolio." So even if that doesn't mean it's ready to become a cable guy, it's still going to evolve into something much broader than a search company.