Amazon Paid You $5 to Leave a Store; Now eBay Is Giving You $10 to Return
EBay is partnering with three major retailers to get online shoppers to also buy at brick-and-mortar stores.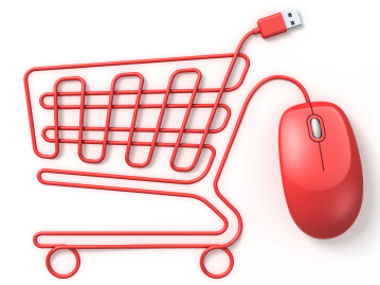 The partnership is an obvious comeback to last weekend's promotion by Amazon, which motivated consumers to browse in a retail store — but to walk out empty-handed.
EBay is now doubling the incentive to go back in and buy.
It will give consumers who spend $100 online a $10 voucher to spend at the same retailer's store. The promotion goes live Friday morning and will run through Dec. 19, with three retailers participating — Toys "R" Us, Dick's Sporting Goods and Aeropostale.
Many retailers objected to Amazon's promotion, which gave shoppers up to $5 off if they scanned a bar code with its mobile application, and then purchased that item online.
Small and large retailers, which compete against Amazon and others, said the offer went too far. After all, Amazon already has the lower price because it does not charge sales tax in most states. Some smaller retailers turned it into a moral argument, asking consumers "to buy it where you try it."
While it is Amazon's goal to increase the amount of spending that occurs online, eBay has been working over the past couple of years to support a multichannel world, where consumers spend seamlessly between online, mobile and the physical world.
EBay is leaning heavily on several of its divisions to roll out the promotion.
To get the voucher, consumers will be required to spend $100 online, using a PayPal account. All three retailers involved are customers of GSI Commerce, the retail platform eBay purchased seven months ago for $2.4 billion. The promotion will also apply on eBay.com for Toys "R" Us, which lists its inventory there.
Like Amazon, eBay operates a mobile application, called Red Laser, which allows customers to scan bar codes in order to compare prices and buy online. But there's one key difference — it also allows consumers to see where the product is available nearby. As an example, Toys "R" Us allows consumers to buy items within Red Laser and then pick them up in the store.
Watch for promotions from eBay and the retailers as soon as tomorrow morning.
(Image credit: ©iStockphoto.com/mbortolino)