Appy Holidays: The First Billion-Download Week
In addition to setting a record for the number of smartphones activated in a single day, the world has shattered another barrier: The number of applications downloaded in one week.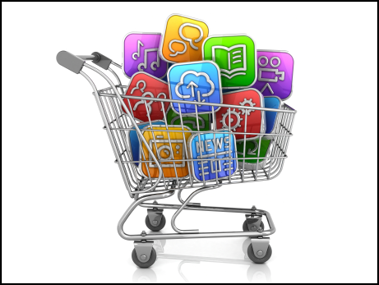 In a new report, Flurry Analytics estimates that in the final seven days of 2011, 1.2 billion apps were downloaded worldwide across both Android and iOS, representing a 60 percent jump over a typical week.
More important, it is the first time the globe has punched through the billion-download mark, according to the technology company, which builds tools that thousands of developers use to track usage of their mobile applications.
Flurry had said last week that a record-breaking 6.8 million iOS and Android devices were activated on Christmas Day, along with an equally record-breaking 242 million application downloads. For the entire week, it now is estimating that 20 million iOS and Android devices were activated.
Additionally, Flurry discovered that Americans represented the biggest app addicts, downloading 509 million of the worldwide total.
The remainder of the top five countries are: China (99 million); the U.K. (81 million); Canada (41 million); Germany and France (40 million each).
In the new year, Flurry is forecasting that application downloads will frequently break the one-billion-a-week mark.
In 2011, it added, Apple's App Store was on pace to exceed 10 billion downloads, which was twice the number it recorded over the three previous years combined. Likewise, the Android Market is also setting records. Over the past seven months, it achieved more than seven billion downloads, taking its life-to-date total past 10 billion.
(Image credit: iStockphoto | mbortolino)