Expedia President Scott Durchslag Resigns Suddenly
Closely following the spinoff of TripAdvisor from Expedia last month, Scott Durchslag has officially stepped down today as worldwide president of Expedia.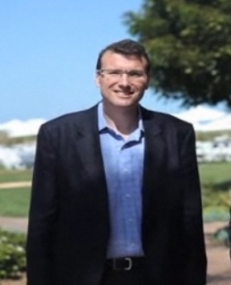 We confirmed his resignation with a spokesperson, but it was first reported by Geekwire's John Cook this morning.
The spokesperson did not provide a reason for Durchslag's departure, adding that the role would now be filled by Expedia's CEO, Dara Khosrowshahi.
Before Durchslag's 14-month stint at Expedia, he was the COO at Skype and a corporate VP at Motorola. As seen in the photo on the right, Durchslag attended the  D conference in Rancho Palos Verdes, Calif., last June to announce a travel partnership with Groupon before Groupon's CEO Andrew Mason was interviewed on stage.
Expedia's stock was trading down about 1 percent, or 40 cents, today to $28.91 a share.