IBM Looks Steady Despite Euro Zone Headwinds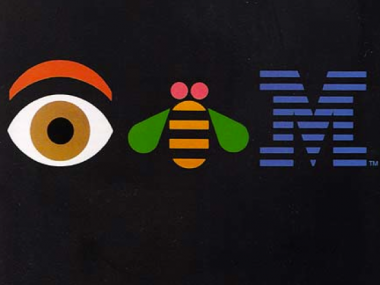 Making up the second part of a big day in tech earnings that will set the tone for the coming weeks, computing and technology services giant IBM will report results after the close of markets in New York today.
Deutsche Bank analyst Chris Whitmore expects some difficulties for Big Blue stemming mainly from the company's exposure to the troubled economies of the euro zone and related currency weaknesses there. He expects the company to report sales of $29.8 billion and per-share earnings of $4.62, with his sales forecast slightly more optimistic than that of the consensus of Wall Street analysts.
Even so, he expects the strength of the U.S. dollar relative to the euro in recent months will create a headwind effect worth about 2 percentage points compared to IBM's prior forecast in October. "Although the stronger dollar is likely to impact reported revenue, IBM remains one of the most defensive names in our universe due to its high exposure to recurring profit streams, past backlog growth and wide geographic and business diversification," he wrote in a note to clients yesterday.
Hardware sales should be in line with forecasts as IBM has continued to gain market share away from Hewlett-Packard and Oracle. Services should continue to be a sign of IBM's strength as its backlog of prior contracts should continue to deliver a stable stream of revenue.
One problem may come from service bookings. Whitmore thinks the consensus estimates on this closely watched number are, at $21.5 billion, a little high and thus could disappoint. IBM announced only five deals in the fourth quarter compared to seven in the same quarter of 2010. And though information about the size of the deals was limited generally, two of them combined to amount to about $740 million. "IBM's services bookings figure is always a wildcard and the lack of many announced deals clouds visibility," Whitmore wrote. He rates IBM a buy with a price target of $210.
The earnings report will also be the first with Ginni Rometty as IBM's new CEO. Having already had a busy first few days on the job, it will be interesting to see if she uses the occasion of an earnings conference call to announce anything new, though that's unlikely.