CEOs Are Out, but Will RIM's Leadership Shake-up Be Enough to Placate Angry Investors?
Having endured months of calls to shake up its executive ranks, Research In Motion finally took action on Sunday, with the company's longtime co-chief executives ceding their positions and relinquishing their roles as co-chairmen of the board.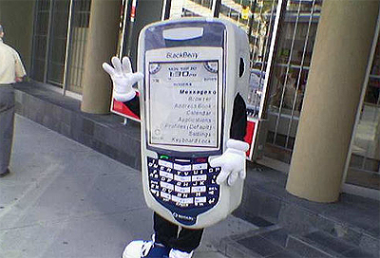 RIM confirmed late Sunday that it has installed former co-chief operating officer Thorsten Heins as its new CEO. Board member Barbara Stymiest will take over the board chair position, with former co-CEO Mike Lazaridis assuming the role of vice chairman, and his counterpart, Jim Balsillie, remaining on the board as a director. Stymiest had been expected to assume the board chair spot.
However, by appointing both a current executive as CEO and an existing board member as its new chair, it is unclear if the market will see the shake-up as sufficient. In interviews with The Wall Street Journal, both Balsillie and Lazaridis said the decision to step down was theirs and not made in response to investor calls for their removal.
In making the move, Lazaridis said he hoped the executive changes would "return the public's focus to what is most important," that being the company, its brand and its products.
Balsillie offered a similar sentiment.
"I agree this is the right time to pass the baton to new leadership, and I have complete confidence in Thorsten, the management team and the company," he said in a statement. "I remain a significant shareholder and a director and, of course, they will have my full support."
The BlackBerry maker has seen its shares tumble in recent months, as the company has been late with new versions of its products, and failed to make a dent in the tablet market with its PlayBook.
Despite missing both product deadlines and financial targets, Balsillie and Lazaridis had resisted those who had called for their ouster.
Heins characterized these major stumbles as "growing pains."
"As with any company that has grown as fast as we have, there have been inevitable growing pains," he said in a statement. "We have learned from those challenges and, I believe, we have and will become a stronger company as a result."
For those who have never heard of Heins, he is a former Siemens executive who spent 23 years at the German electronics firm before joining RIM in 2007.
In addition to naming Stymiest as chairman, RIM also added an eleventh member to its board, Fairfax Financial Holdings CEO Prem Watsa.
News of the executive shuffle was reported earlier on Sunday by The Wall Street Journal.