ITC Gives Motorola Partial Victory in Apple Patent Fight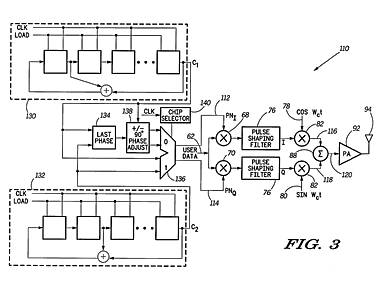 The U.S. International Trade Commission handed Motorola Mobility a partial victory in its patent battle with Apple today, ruling that the company's iPhone and iPad do indeed infringe Motorola's intellectual property.
In a ruling issued moments ago, ITC Judge Thomas Pender found that Apple infringed the first four claims of Motorola patent # 6,246,697 — "Method and system for generating a complex pseudonoise sequence for processing a code division multiple access signal."
"We are pleased that the ALJ's initial determination finds Apple to be in violation of Motorola Mobility's intellectual property, and look forward to the full commission's ruling in August," Motorola said in a statement to AllThingsD. "Our commitment to innovation is a primary reason why we are an industry-leader in intellectual property, and our focus continues to be on building on this strong foundation to enhance the user experience."
But Apple says this ruling isn't much of a victory for Motorola. For one thing, the ITC ruled in its favor on only one out of four disputed patents. For another, the patent it did find Apple to have infringed is a standards-essential one that the iPhone maker alleges Motorola refuses to license under fair and reasonable terms. And Motorola's standards-essential patent licensing policies are currently under investigation by the European Commission.
"We're glad the court ruled in our favor on three of four patents patents being considered," Apple spokeswoman Kristin Huguet told AllThingsD. "The fourth covers industry-standard technology which Motorola has refused to license to Apple on reasonable terms. A court in Germany has already ruled that Apple did not infringe on this patent, so we believe we will have a very strong case on appeal."