CrowdStar Lands $11.5 Million to Support Its Shift From Social to Mobile Gaming
Last week, CrowdStar's CEO Peter Relan told All Things D in an interview that the longtime social games maker is no longer developing for Facebook.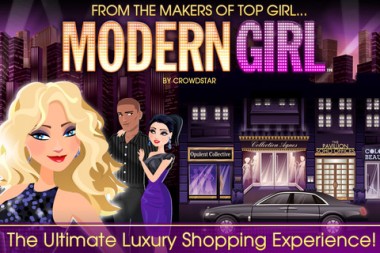 Instead, the Burlingame, Calif., company was going to focus on building games for smartphones.
Now CrowdStar, known for titles such as Top Girl, Social Girl and Modern Girl, is announcing that it has raised $11.5 million in a second round of funding to fuel its mobile ambitions.
Investors in CrowdStar's second round are Time Warner, Intel Capital, YouWeb, The9 and NV investments. To date, the company has raised $35 million in capital.
With the new funding, the company said it plans to pursue mobile games targeting the female audience and focusing on shopping and fashion. The games will be distributed using Facebook's social graph, the Gree social gaming network and Apple's Game Center.
"This funding round validates our pivot to mobile social games," Relan said in a release. "We're going for a bigger market with lower production and acquisition costs compared to social games on the web."
This summer, CrowdStar will launch a brand-new Girl franchise game on Gree's emerging mobile social network. Just yesterday, Gree announced it had acquired mobile social game maker Funzio for $210 million, showing its committment to signing up new games to the network. CrowdStar is also distributing games on Amazon's Kindle Fire.