Google Buys Frommer's to Fold Into Zagat
Google is buying the Frommer's travel guide from Wiley, as was first reported by The Wall Street Journal.
Terms of the deal were not disclosed, but it was not a huge one. Wiley had put the assets on the market earlier this year.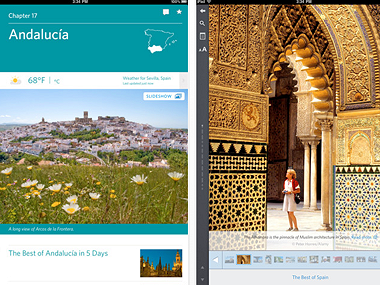 While Zagat prided itself in pioneering user-generated content, Frommer's is a more traditional provider of guidebooks written by paid authors. Google is grouping both under the heading of "reviews."
Said a Google spokesperson, "The Frommer's team and the quality and scope of their content will be a great addition to the Zagat team. We can't wait to start working with them on our goal to provide a review for every relevant place in the world."
The intent of the deal is to bring the Frommer's content online as a complement to Zagat, which Google bought last September and opened up for free earlier this year. Frommer's editorial staff and operations will be folded into Zagat.
Shares of rival travel brand TripAdvisor are trading down 6 percent this morning, at $32.97, as are shares of Yelp, at $24.26.
Frommer's had been started by an actual Frommer — Arthur — in the 1950s, and was acquired by Wiley along with IDG Books in 2001.
Earlier this year, Frommer's released a set of "Day by Day" digital guidebooks for iPad and iPhone, with help from Inkling, the maker of nifty digital textbooks.