HomeAway's Director Susan Wojcicki Resigns to Spend More Time at Google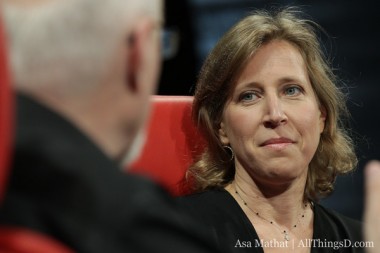 HomeAway, the company that manages online vacation rentals sites, disclosed yesterday that Susan Wojcicki will no longer be on its board, effective immediately.
As you would suspect, the company was quick to say that the resignation was not a result of any disagreement with the company. Rather, it disclosed in a public filing, that Wojcicki is resigning due to "her need to focus on her significant responsibilities as senior vice president of product management and engineering for all advertising products at Google."
Wojcicki joined HomeAway's board in April 2011, right before the company went public. On the surface, Wojcicki's experience would seem like a good fit for HomeAway since it describes itself as receiving substantially all of its revenue from customers who pay fees for "online advertising listing services."
But maybe not. In fact, HomeAway's model is not exactly an advertising model in the truest sense. Mos property owners pay HomeAway a subscription fee to list their rentals on the company's various Web properties. In contrast, other companies like Yelp do not charge restaurants or merchants to appear in its database, but instead derive revenue from banners and other forms of advertising. Interestingly, other travel sites, like a start-up in Seattle called Dwellable, are currently trying to flip HomeAway's model on its head by creating a free listings service, which then can be monetized through advertising later. Makes a lot of sense since the founder is from Urbanspoon, a Yelp competitor.
HomeAway also said it would be electing Tina Sharkey to fill Wojcicki's vacancy. Sharkey, who will serve on the board's compensation committee, was chairman and global President of BabyCenter, a subsidiary of Johnson and Johnson, from 2007 to 2012. Prior to that, she held various senior positions at AOL from 2003 to 2006.