Google Grows Revenue and Profit, but Cost-Per-Click Still Down
Google had a pretty good quarter, but it's harder than usual to figure out how good.
Minus traffic acquisition costs and Motorola Home, but including other units, Google's revenue in the fourth quarter of 2012 was $11.34 billion, up from $8.13 billion in 2011.
Google reported a non-GAAP profit of $3.57 billion in the fourth quarter, up from $3.13 billion a year before.
But cost-per-click prices decreased 6 percent from the fourth quarter of 2011, recovering 2 percent from the third quarter of 2012.
Financial analysts' estimates for Google's most recent quarter were a bit screwy, because many of them fully included the Motorola Home unit, which Google is selling to Arris for $2.35 billion. Google put out a special accounting note on Friday to warn analysts their numbers were probably too high.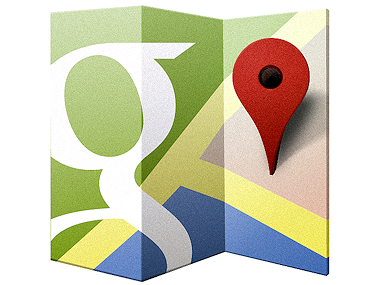 One analyst who did excerpt Motorola was J.P. Morgan's Doug Anmuth, whose estimate for core Google was $9.7 billion in net revenue. By that measure, Google had a narrow beat, with $9.83 billion in core Google revenue minus traffic acquisition costs.
Here's what Google executives Larry Page, Patrick Pichette and Nikesh Arora discussed with analysts on their quarterly open call:
1:34 pm: Larry Page kicks off the call talking about excellence.
Page, more soft-spoken than ever, talks up the expansion of Google's Knowledge Graph and voice search around the world.
He praises Google's apps: Maps (for iOS in the past quarter), YouTube, Chrome, Google search and Gmail, as well as Google Now.
Mobile devices have been one of Google's biggest bets of the past few years, as they are driving growth more quickly than anything since the birth of the computer, Page notes.
Google Play, in its first year, has content deals with all the big labels, studios and publishers.
As for Motorola, Page hints at the future of devices. "Battery life is a huge issue. When you drop your phone, it shouldn't go splat. Everything should run faster and easier."
Our biggest challenge is focus, Page says. "We don't want to spread ourselves too thin."
Page wraps by thanking employees. He really didn't say much.
1:45 pm: Patrick Pichette performs the financials.
On Motorola, Pichette says, "We inherited a 12-18 month product pipeline that we're still working through."
Policy changes during the quarter lowered paid click growth and other measures, Pichette says. But they were good changes for users.
On cost per click, Pichette says it reflects currency fluctuation.
Over in after-hours trading, Google is up $31.23 to $734.10, a gain of 4.44 percent.
Pichette reiterates that capex and cash flow still include Motorola Home because of the weird way this is being dealt with.
1:54 pm: Nikesh Arora on advertising. Across search, display, YouTube and more, top advertisers are spending more than $50 million per year.
Mobile queries continue to power overall growth in search, says Arora. Distinguishing between form factors is becoming less valuable.
Shopping search — where Google controversially now only includes paid listings — is going well, Arora says.
For example, Home Depot mobile commerce sales have quadrupled in the past year.
On YouTube and display, "video is a key language that brands speak," so it's core. YouTube's redesign was optimized for the multiscreen world. Four billion hours of video watched per month in 2012. Gangnam Style generated more than $8 million. Seventy percent of in-stream ads are "true view" format where watchers can skip.
Candidates who spent more on Google tended to win in the most recent U.S. elections.
2:01 pm: Q&A starts.
Question about traffic acquisition costs. Pichette says the big trend in mobile is growing. Distribution is worth paying for and that's true for mobile, too. TAC is not a new phenomenon for Google, and it's being managed carefully.
Question about answers instead of links. Page says Knowledge Graph is still in the early stages. Internationalization is hard work, and we're at one percent of where we should be, he says. When we provide better answers and modalities, we increase the amount of times you'll come back, and generally we monetize these things.
Question about how on Google Shopping, user still has to leave the site to transact. Page says this user experience will improve over time but he won't comment on how.
What's the strategy around travel? Page says the main thing is to understand a complex problem — like vacation logistics — and solve all at once like a human assistant would.
What's the monetization potential for Google Maps? Page says maps are critical to search. "We have to understand where things are in the real world." We already make quite a bit of money on maps as a part of our core business. On the maps themselves, we're at the early stage. It's likely to be a great source of revenue.
Without anyone mentioning Facebook, Page answers a question about the company's "graphical search."
"We've been at search for quite a while, and made investments in all sorts of areas — like maps, Knowledge Search. The business has changed a lot," Page says. "I feel very confident of our core business of finding things and getting people information."
Non-sequitur-y two-part question about Motorola's finances as well as the commercialization of driverless cars and whether that relates to Android.
Page says Motorola acquisition is in early days. And driverless cars are exciting. Google is already working with car companies so Android is probably going to be used in cars before automated cars get to the mainstream.
Pichette: "We do care about profitability, and that is our goal in all the areas we invest. We're not in the business of losing money with Motorola."
Question about mobile business. Page says usage follows great products, so that's what he's focused on. He's very optimistic and thinks CPCs will improve. He'd like to simplify the ad programs for advertisers across all these platforms and expects to make progress on that soon.
Question about pace of headcount increase and capex. Pichette says they're lumpy and correspond to investment in various efforts. Page says he's working to manage the "smoothness" of hiring to improve operations.
Another question about mobile advertising. Google is working to get advertisers to make mobile sites and to run campaigns across devices and form factors. Page jumps in to say he thinks mobile-specific sites are annoying and confusing from his Nexus 4. He thinks experiences should work on all devices pretty well.
When will CPCs on mobile and desktop be equal? Page says he won't make predictions, as one will always be bigger than the other, but he's not sure which way. (Ha! How's that for a persnickety non-answer?)
When will you be able to enter markets like China? Arora says Google does have businesses in China, in cases where products can be unfettered, and there even is a small amount of revenue coming from China.
Will there be an impairment test on Motorola regarding standards-essential patents? Pichette says there's no information that leads Google to believe there will need to be an impairment test. And SEPs are only a small part of the Motorola portfolio.
Question about Google Fiber rollout. Page says he's excited about the possibilities. Pichette says Google is really focused on Kansas City.
"It's not a hobby," Pichette says. "But right now we just gotta nail it in Kansas City."
Pichette says Google's C Share plan won't go into effect until after the second quarter of this year, as it's waiting on litigation and then board processes.
2:42 pm: And that's a wrap.