Home Depot Dumps BlackBerry for iPhone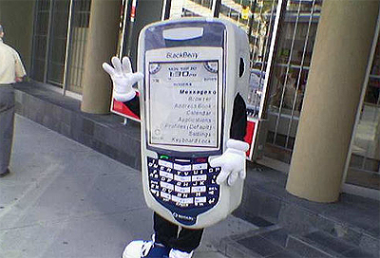 BlackBerry has lost another big enterprise customer. Home improvement retailer Home Depot is switching to iPhone, transitioning some 10,000 employees to Apple's handset. Sources familiar with the matter tell AllThingsD that, in the months ahead, the company — the fifth-largest retailer in the world — plans to outfit store, district and corporate management with iPhones. News of Home Depot's move to iPhone was first reported by AppleInsider.
Home Depot's defection from BlackBerry is the latest in a string of similar moves, most notably by the National Transportation Safety Board and the U.S. Immigration and Customs Enforcement agency (which, to be fair, did agree to pilot BB10 a few months after announcing its switch to iPhone). And it comes on the heels of the launch of BlackBerry's next-generation BlackBerry 10 platform. A nasty and nastily timed blow for a company whose handsets were once the de facto choice for enterprise.
Reached for comment, BlackBerry declined to specifically address Home Depot's defection, but stressed that there has been significant enterprise interest in BB10.
"We are in the process of launching BlackBerry 10 globally in key markets, and we are seeing positive demand for the BlackBerry Z10 smartphone in countries where it is already available," spokeswoman Amy McDowell told AllThingsD. "And, for enterprises, we have over 2,700 unique businesses in North America already registered for our BlackBerry 10 Ready Program. We are confident that BlackBerry is, and will continue to be, the best solution for corporations managing large smartphone deployments. In fact, a recent study by Strategy Analytics shows that BlackBerry is more cost-effective and more secure than our competitors."