Pinterest's Value, Microsoft's Mobile "Mistake" and Tesla's Proud Owners: The AllThingsD Week in Review 2/17/13 – 2/23/13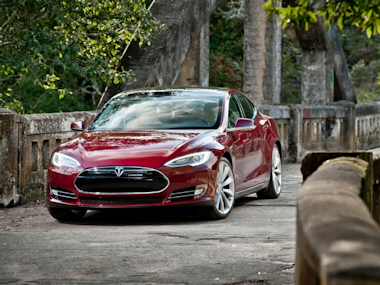 Hello, and happy International Dog Biscuit Appreciation Day! If you really want to appreciate dog biscuits, why not try one? And while you're thinking that over, here's something much better to munch on — our Top 10 stories from the week of Feb. 18:
1.) This Is the Site Likely Responsible for the Recent Major Tech Company Hacks
2.) Yahoo CEO Mayer Now Requiring Remote Employees to Not Be (Remote)
3.) Microsoft Could Make Billions From Office for iPad
4.) Confirmed: Pinterest Completes $200 Million Funding at $2.5 Billion Valuation
5.) NFC: What You Need to Know
6.) I Love You, Man: Gates Lashes Himself to Ballmer Over Microsoft's Mobile "Mistake" (Video)
7.) For $19, an Unlimited Phone Plan, Some Flaws
8.) Tesla Owners Hit the Road to Prove Long-Distance Can Be Done
9.) Why Google Made Its Own High-End Laptop, the Chromebook Pixel
10.) When Mayer Called Yahoo's Mobile Revenue "Nascent," She Wasn't Kidding (And Here's the Actual Number She Left Out)
For more of the week in review, you should follow us on Facebook and Twitter.