Playing to the Crowd: Gamecasting Goes Mainstream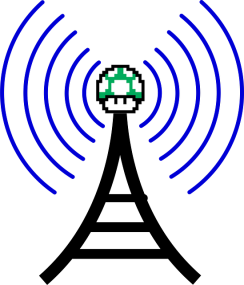 Ever since the first Pong arcade cabinet was installed in a dive bar in Sunnyvale, Calif., videogames have been social. But now they're catching up to the social Web, with an assist from some video-oriented sites and apps.
People today watch online gaming videos for two main reasons: To learn the tricks that will help them get better at a game, and to see what a game is like before they buy it.
Those insights have historically come from a few thousand broadcasters — hobbyists who were willing to invest in extra hardware and software to record and comment on their gameplay.
But now, the game-video networks that have previously been middlemen between hobbyist and viewer are trying to embed themselves directly inside games. If they succeed, then the number of people making videos is poised to explode, and a third reason to watch will emerge: To see and talk about the games you and your friends play.
Meet the Middlemen
The big dogs in the ring right now are Twitch and YouTube. Twitch, formerly known as TwitchTV, focuses on live-broadcast gameplay and gaming-related shows, and boasts that it grew from 28 million unique viewers in February to 34 million uniques in March.
The much bigger YouTube (maybe you've heard of it) is hardly a gaming-only site. But its gaming content, most of it on-demand rather than live, notably includes countless "let's play" videos, which run viewers through the whole experience of a game — except, of course, for controlling it.
Both Twitch and YouTube are now rolling out tools that let game developers embed recording and streaming functionality directly into their games. And they're not alone.
At its PlayStation 4 announcement in February, Sony said its new controllers would have a built-in "share" button to let players edit, upload and share the last few minutes of their gameplay via social media. The company also plans to offer live gamecasting to Ustream, which competes in live video with Twitch's parent company Justin.tv.
"It's blurring the lines between traditional media and new media," Ustream CEO Brad Hunstable said. "Gaming has been a key part of our growth."
On the mobile side, Finnish startup Everyplay gives players of connected games the ability to post a recording of their latest gaming session via Facebook, Twitter, YouTube and email. And wouldn't you know it, Everyplay is also working on live broadcasting functionality for iOS and Android.
"As mobile games get more complex … we'll see very fast growth for live broadcasting, starting probably toward the end of 2013," Everyplay CEO Jussi Laakkonen predicted.
We'll Do It Live!
Twitch marketing VP Matthew DiPietro argued that, even though Twitch now supports on-demand videos across its site and apps, the company is still centered on live game broadcasts above all else.
"Videogames as content are engaging because you're seeing them happen in real time," DiPietro said. "You don't watch football after the fact … I mean, you do, but it's usually cut up and produced highlights. The core of [our] engagement is because we have all of the live content."
That's an exaggeration, since sites like YouTube and Ustream are also doing it live. But even YouTube spokesperson Matt McLernon acknowledged that, for Google, "it's still early days for live ."
"We want people to see YouTube as a home for all kinds of video," McLernon added.
The two most common types of live in-game videos today, speedruns and e-sports, cater to the enthusiast rather than the general viewer. Speedruns capture a talented player's attempt to play a game — often, a linear platformer like Super Mario Bros. — from start to finish, in as little time as possible.
E-sports, meanwhile, are usually more formal tournaments for the best players of hardcore multiplayer games like Starcraft 2 and League of Legends.
Marcus Graham, the "John Madden of e-sports," who goes by the broadcasting handle djWHEAT online, has built his career around those tournaments. Graham, who makes a living doing commentary on live videogame matches and was recently hired by Twitch, waxed enthusiastic about how he has borrowed things like pregame shows and postgame interviews from traditional sports broadcasting.
To him, live is everything. "It is wrestling that is real," Graham said.
But he acknowledged that e-sports broadcasters can do more to make games more accessible to outsiders, possibly by focusing on the human stories of the people who play, Olympics-style.
But this is the crux of the challenge for gamecasting: Right now, the most compelling use case for the technology is for a substantial but decidedly not-mainstream audience of hardcore gamers and uber-geeks.
This is why giving developers the tools to make broadcasting and sharing game clips totally simple is so important to the video guys. Removing the hurdles to gamecasting for players means more diversity, more videos and more ad revenue.
Something for Your Trouble
Naturally, Twitch, YouTube and Everyplay will all tout the ease with which developers can integrate and run with their video-making tools. But why should those developers even bother with video in the first place?
The carrot on the end of the stick is the hope that players making videos about games will spread the reach of those games to new audiences. With so many games to choose from, on so many platforms, converting a new player — for free, no less — when he or she is in non-gaming mode elsewhere online, is the holy grail.
"Users don't have a discovery problem, but developers have a discoverability problem," Laakkonen said. He said that 12 percent to 20 percent of the people who watch a mobile game video through Everyplay then go on to download that game via an included link.
And letting your fans do the advertising for you is seen as a proven formula, thanks to a little game called Minecraft. The megahit sandbox game thrived in part because screenshots and videos made and shared by happy players proliferated throughout gaming communities when the game was still relatively young.
Minecraft developer and publisher Mojang is fully supportive of that sort of sharing, said business developer Daniel Kaplan. Minecraft "let's play" videos have been such a crucial part of the game's rise that, for its April Fools' Day prank, Mojang let a few dozen popular YouTubers in on the joke early, asking them to make fake playthroughs of awful "improvements" to the game.
Mirroring the popularity of "let's play" videos, all four of these approaches to gamecasting either already make it possible for players to add commentary to their videos, or plan to do so. So, someone looking to become the next djWHEAT can talk about their strategy, or flesh out that human story about why and how they play.
It seems likely, though, that the end result of this push into video will be one familiar to those who remember the early days of blogging: A few breakout stars who will join the old hobbyists in attracting a mass audience, plus a much larger ensemble of video makers who will reach only a few people in their own circles.
While we're here, a few prime examples of all these types of videos:
Let's Play:
Everyplay:
Speedrun:

Watch live video from Siglemic on TwitchTV
E-Sports: