FreedomPop Begins Shift to Sprint Network With 3G/4G Hotspot
Wireless startup FreedomPop, which offers free and low-cost mobile broadband service, is offering its first device not solely tied to Clearwire's WiMax network.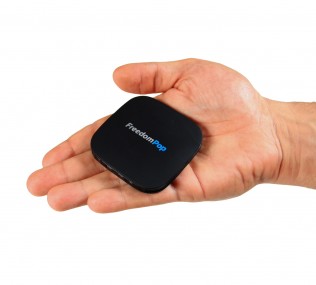 FreedomPop plans to start offering the Overdrive Pro hotspot, which works on both WiMax and Sprint's 3G network. FreedomPop plans to offer products on Sprint's LTE network later in the year.
"The biggest criticism with our service to date has been the coverage gaps in certain parts of the country," FreedomPop CEO Stephen Stokols said in a statement. "We're planning on launching our full national LTE roll-out by the end of this year, but until then, adding nationwide 3G coverage gives users the ability to connect from anywhere."
As with other FreedomPop plans, users get a certain amount of data free (in this case, 500 megabytes), and can pay a fee for additional data or other services. The device will sell for $40, or users can trade up from FreedomPop's existing hotspot.