"Bromance Gone Awry" and Other Instagram Tidbits on Bloomberg West (Video)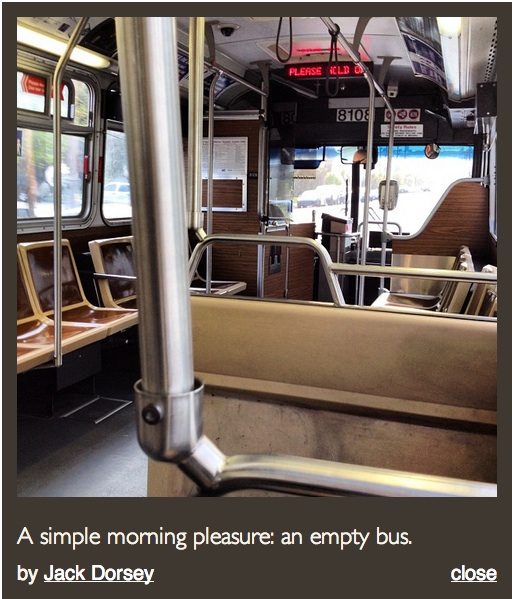 Earlier this week, I appeared on Bloomberg West with the ever-delightful Emily Chang to talk about my recent article in Vanity Fair magazine about the rise of Instagram and its sale to Facebook, titled "The Money Shot."
You can read the full piece here or here, but this turned out to be a long — 10 minutes — interview that has a lot more detail (if you are interested, of course).
Among other things, Chang asked me more about the fractured relationship between the mobile photo-sharing app's co-founder and CEO Kevin Systrom and one of his key mentors, Twitter inventor Jack Dorsey, in the wake of the billion-dollar sale to Facebook (and not Twitter), which I called a "bromance gone awry."
Indeed, Dorsey's quote on the end of their relationship over Instagram's choice was pretty sad:
"I found out about the deal when I got to work and one of my employees told me about it, after reading it online I got a notice later that day since I was an investor," said Dorsey. "So I was heartbroken, since I did not hear from Kevin at all. We exchanged e-mails once or twice, and I have seen him at parties. But we have not really talked at all since then, and that's sad."
As I also wrote, "Dorsey's last Instagram shot perhaps said the proverbial thousand words about it all: A picture of an empty Muni bus" (which is seen above).
You can't always get what you want, but here's the Bloomberg West interview, anyway: