Todd Bradley Stepping Down From Leading HP's PC and Printing Unit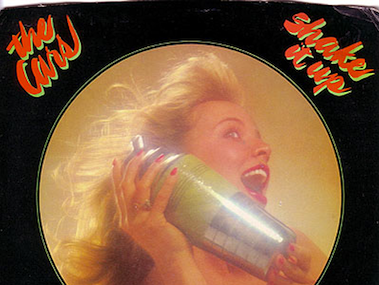 Hewlett-Packard just announced that Todd Bradley will be stepping down from his position as the head of the company's massive Printing and Personal Systems Group, and will take on a new role.
That new role will be executive vice president, Strategic Growth Initiatives. The change comes, notably, after Bradley was mentioned on the list of favored potential CEO candidates to run Dell, by the activist investor Carl Icahn.
HP named Dion Weisler, head of its printing and personal systems in Asia, to run the global unit.
Here's HP's announcement:
HP Announces Leadership Change in Printing and Personal Systems

PALO ALTO, Calif., June 18, 2013 — HP today announced that Todd Bradley will step out of his role as executive vice president, Printing and Personal Systems (PPS), HP, to assume a new position at the company—executive vice president, Strategic Growth Initiatives.

In this newly created position, Bradley will work directly with Meg Whitman, HP's president and chief executive officer, on enhancing HP's business in China and extending the company's critical channel partner relationships around the world. Bradley also will work with Whitman on identifying potential partnership opportunities with early-stage companies that can contribute to HP's long-term growth.

"There's nothing more important to HP than our channel partners and the future of our business in China," said Whitman. "I've asked Todd to use his expertise to focus on these areas. I've also asked him to study the landscape of small companies and startups that could partner with HP to spur growth."

Under Bradley's leadership, HP firmly established itself as the No. 1 PC vendor in the world and expanded its worldwide commercial channel partner organization. Bradley also is deeply familiar with HP's China operations and global supply chain. He received the prestigious Friendship Award from China in 2009, the highest accolade presented to foreign citizens who have made outstanding contributions to China's development.

Dion Weisler, currently senior vice president for HP PPS in Asia Pacific and Japan (APJ), will step in to Bradley's role as executive vice president, PPS, HP. He will report to Whitman and join the company's executive council.

Weisler joined HP in January 2012. He has more than 23 years of experience in the IT industry. Prior to joining HP, Weisler was vice president and chief operating officer of Lenovo's Product and Mobile Internet Digital Home Groups. Before that, he ran Lenovo's businesses in Korea, Association of Southeast Asian Nations (ASEAN), and Australia and New Zealand (ANZ). Weisler also enjoyed a successful 11-year career at Acer, where he served as managing director of Acer UK and also helped build Acer's business in Central and Eastern Europe.

HP also appointed Nick Lazaridis to lead HP PPS—APJ on an acting basis until a permanent replacement is named. Lazaridis is currently chief operating officer of HP PPS—APJ, and is also responsible for the Personal Systems division in the region.

"Dion is one of our very best executives and his background is perfect given the challenges we face in the marketplace," said Whitman. "Todd has left Dion a great legacy to build on. Today's announcement is about putting our best qualified leaders into roles focused on restarting HP's growth. HP is extremely fortunate to have a strong bench to draw on as we rebuild and restore the company."