From "Can We Talk?" to a Coffee-Table Mishap — The Inside Story of Microsoft's Nokia Deal
"Can we talk?"
That's what Microsoft CEO Steve Ballmer said in a late January call to Nokia Chairman Risto Siilasmaa.
The discussion — which took place in the morning from Microsoft headquarters in Redmond, Wash., and late in the evening Finland time, where Nokia is based — lasted just five minutes, with the two only agreeing to meet in person at the upcoming Mobile World Congress in Barcelona.
It was an important three words, though.
Despite a strong partnership between the two companies, Ballmer, along with others at both companies, were growing uncomfortable with the amount of time it was taking for Windows Phone to take hold with consumers.
That was due, in part, to the fact that Microsoft and Nokia were both investing marketing money to build separate brands and lure app developers. Engineering teams from the two companies were also duplicating efforts in some areas and unable to fully collaborate in others.
The result was that Windows Phone still had single-digit market share, a situation that kept Microsoft on the sidelines of the mobile conversation and a clear also-ran to Google's Android and Apple's iOs.
Perhaps more significantly, without big sales, Nokia's future as an independent company was in question, as both its stock and financial performance waned. The key question that loomed with investors was of how quickly Nokia would decline further — even as Microsoft worried that such a development would force its partner to move to the Android platform.
This was untenable for the future of Windows Phone, so it was time to up the ante on their relationship.
Figuring out a solution, however, was a process that took the better part of eight months and involved a series of high-level meetings across the globe, according to multiple sources from both companies interviewed in the wake of the deal.
The talks, which at times seemed on the verge of failure, succeeded thanks to a combination of persistence, compatible personalities and the unlikely intervention of a glass coffee table.
As Mobile World Congress approached, teams at both companies tried to make an assessment of what was and wasn't working well in the partnership and think of what options there might be.
At Barcelona's Hotel Rey Juan Carlos, Ballmer and Siilasmaa talked for an hour, discussing options that ranged from minor tweaks to the existing relationship to far more extensive collaborations and business combinations.
After that meeting, Siilasmaa and Ballmer instructed a handful of top executives from both companies to start exploring the wide range of potential options. Aware that the discussions could eventually lead to acquisition talks, Siilasmaa and the Nokia board began looking at all their options — both those that included Microsoft and those that did not.
What followed were months of back-and-forth negotiations involving key executives from both companies. However, the deal announced on Monday can ultimately be traced to that Barcelona meeting and three subsequent gatherings, according to sources close to both companies.
In what came to be known as Project Gold Medal, Microsoft referred to itself as Edwin Moses and Nokia by the code name Paavo Johannes Nurmi (the nine-time gold medal winning runner known as "the Flying Finn").
However, the path to the deal was more an obstacle course than a sprint.
On April 22, Nokia and Microsoft met at the New York offices of Skadden Arps Slate Meagher & Flom, Nokia's outside law firm. Nokia was represented by Siilasmaa, CEO Stephen Elop — who was a former top executive at Microsoft — as well as the company's top in-house lawyer Louise Pentland and Chief Financial Officer Timo Ihamuotila.
For Microsoft, the key players were CEO Steve Ballmer, Windows Phone unit head Terry Myerson, then-CFO Peter Klein (and later CFO Amy Hood) and longtime general counsel Brad Smith.
For the April 22 meeting, though, Smith was late, because that day he was in Washington, D.C., testifying before Congress about immigration reform. Smith had hoped to be there close to the start of discussions, but his testimony ran long. Ballmer was calling and Pentland, his counterpart at Nokia, was sending a series of text messages.
By the time he arrived at the meeting, things were already heading toward an impasse. Microsoft had made its pitch — essentially discussing a potential bid — and Nokia was preparing a response. Smith had about 30 seconds to huddle with Ballmer, Myerson and Klein before the two sides reconvened.
When they did, Siilasmaa spent about 10 minutes calmly and politely stating that the two sides were on different planets when it came to valuation. Ballmer replied that it was good to know where they stood.
After that, both sides decided there was no point in meeting further. Huddling for about 10 minutes in a conference room, Smith, along with his Microsoft colleagues, headed back to the airport — with Smith having completed what was surely his shortest-ever trip to New York.
While the meeting had ended with things seeming at a total impasse, Smith suggested his colleagues give things a day and check back. At Nokia, some were also wondering if the two sides might be closer than it seemed.
Perhaps the sides had made a mistake in discussing price so early, particularly since there were lots of pieces of Nokia's business that Microsoft might not have fully understood — and, therefore, not properly valued.
The next day, April 23, Siilasmaa sent a text message to CEO Steve Ballmer suggesting the two companies see if there were some angles worth exploring. And Smith and Pentland decided to have a session to see just how far apart they were.
A series of conference calls led the two companies to believe that something might be possible, sources close to the situation said. The two sides agreed to meet the weekend of May 24, this time at the London offices of Simpson, Thacher & Bartlett, Microsoft's outside law firm.
On Friday, May 24, a potential deal was starting to get momentum in some areas, while other topics remained sticky. By evening, the parties from Nokia and Microsoft were the only ones left in the building. Each side had retreated to separate parts of a floor to go over what the other side had presented.
At one point, Ballmer and Smith were walking back to their conference room together. But, in just a moment, he was gone and there was a loud scream, the kind of yell that only comes from the uncommonly strong lungs of the voluble Microsoft leader.
The roar startled the Nokia team, who figured that Ballmer had reacted particularly negatively to one of their proposals, while those in Microsoft's conference room had no idea what was going on. Then, they heard the sound of people running, which seemed even more unsettling.
What happened, it turned out, was that Ballmer had not seen a clear glass coffee table and had tripped, hitting his head and leaving a gash on his forehead, just above the eyebrow.
Two members of Microsoft's security team ran in search of a first-aid kit. Myerson texted the Nokia team to let them know what had happened.
Even as he was being patched up, Ballmer began talking to Siilasmaa and Elop, who had come out of their conference room to check on his injuries.
From there the two teams went to dinner, a functional but not-particularly-attractive bandage adorning Ballmer's face.
When the two sides returned Saturday morning, the offending coffee table had been moved from the center of the floor's lobby to directly beside a window and, by afternoon, it had been removed entirely.
But the talks were not as easy to move along.
A particularly strong sticking point was Nokia's mapping business. Siilasmaa was unwavering in his belief that the business was vital for Nokia to continue as a company, and Microsoft felt similarly strongly that it couldn't succeed in mobile without control over the location technology it was using.
Aiming to see if they could resolve the impasse, Smith and Ballmer flew to Finland, landing in the afternoon of Friday, June 14.
They met at a Nokia-owned mansion in Batvik, a town 30 kilometers west of the company's offices. The facility, once owned by the Russian military, has saunas, a pool, hunting lodge, an old train house and access to the sea for those famed winter plunges.
For a couple hours, the Microsoft team met with Siilasmaa and Elop, talking through some of the challenges. The meeting didn't lead to a solution, but the sides agreed to keep working.
Over a traditional Finnish dinner, the conversation shifted away from the partnership and onto the NSA and the emerging PRISM story that was making waves on both sides of the Atlantic.
By 4:30 pm, Ballmer and Smith were on a plane back to the United States, with Smith now having spent only slightly longer in Finland than he had in New York at the last meeting.
As early July hit, both sides decided it was time to see if a deal was possible or, if not, to move on to other options. Pentland reached out to Smith and proposed a meeting.
But Microsoft already had a lot on its plate. Smith, Ballmer and other Microsoft executives were still sorting out a major reorganization of the company calling for "One Microsoft" and also had MGX — a key annual sales meeting the second week of the month.
Nokia had a busy summer too, working to finalize its deal to buy out Siemens in the pair's network equipment gear joint venture.
Nokia and Microsoft agreed to meet on July 20, back in New York. They also decided to keep the meeting to just the eight key executives — Ballmer, Myerson, Smith and Hood for Microsoft and Siilasmaa, Elop, Pentland and Ihamuotila for Nokia.
In preparing the week before the meeting, the Microsoft executives juggled trying to solve the Nokia issues with their responsibilities at MGX. Early in the week, the foursome met by conference call, with Smith and Hood still in Redmond and both Ballmer and Myerson in Atlanta.
For one call, Myerson was moments from going onstage at MGX, dressed as a boxer. It resulted in a funny scene, as he stood holding a Nokia Lumia in boxing gloves, while trying to hammer things out with his colleagues.
As Ballmer and Myerson, now joined by Smith, flew from Atlanta to New York, there was still no real breakthrough on the mapping question. Ballmer grew frustrated that he was unable to simplify things enough to come up with a solution. He likened Microsoft's apps to a gas tank and Nokia's map data to the fuel, suggesting that both were necessary ingredients.
But Microsoft wasn't the only tank that needed filling. Nokia wanted to provide mapping technology to a broad range of partners, including rival mobile phones, cars and other emerging devices. Microsoft, meanwhile, wanted maps that could go onto its phones, tablets, PCs and the Web.
As the group talked, it occurred to them that maybe they didn't have to split the baby, as it were. Since this was software, perhaps both companies could make use of the same code. Nokia could retain the intellectual property, while Microsoft got what are known as "rights equivalent to ownership."
That meant essentially the ability to not only use Nokia's map data, but to do whatever it needed to with the code. Ballmer and Myerson got on the phone with Microsoft online services unit head Qi Lu to see if this made sense.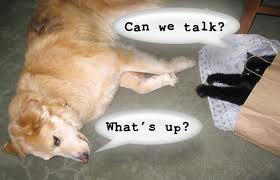 It could work, Lu told them.
Hearing the proposal in New York, Siilasmaa went back to Michael Halbherr, head of Nokia's mapping business. He, too, agreed. By the end of the New York meeting, Ballmer and Siilasmaa shook hands, though at that point, they had only agreed to some principles in a PowerPoint.
Over the following week, legal and business teams worked to turn the PowerPoint into a term sheet. The two sides started their due diligence and began work on a definitive agreement with an eye toward having that ready by September 3.
To reach that goal, teams at both companies met daily, deciding which issues needed to be elevated to a group that included Hood, Smith, Pentland and Ihamuotila. What resulted wasn't a single agreement, but a series of contracts with pacts covering patents, trademarks, the selling of the handset business and the hard-fought agreement in mapping.
As all that was going on, there was another major change going on at Microsoft. After a complicated series of events, Ballmer had decided he was going to retire as Microsoft CEO, a move that the board agreed with, including its powerful chairman and co-founder Bill Gates. Just ahead of that announcement, Ballmer called Siilasmaa and, with Siilasmaa's permission, Elop.
As the final days wore on, the back and forth intensified, with both companies trying to use the time difference as an advantage, leaving documents in the others' hands at night in an effort to get a few hours sleep before starting over with their review the next morning.
By Sunday, Sept. 1, Ballmer was on a plane to Finland and by Monday he had arrived there with signature sheets that were being exchanged by both sides.
RELATED POSTS: