New York Times Ad Dollars Still Shrinking, but Digital Subscriptions Might Be Working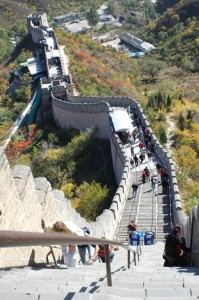 The New York Times says print advertising is dropping while digital ads are increasing. Nothing new there. What is news: The paper says its Web pay wall strategy appears to be working, as digital subscribers grew to more than 200,000 and cancelled out a drop in print subscriptions.
The Times saw Q2 revenue drop two percent and overall ad dollars drop four percent — digital ad dollars were up a modest 2.6 percent, and that wasn't enough to make up for a 6.4 percent drop in print.
Circulation revenue was flat, but that number masks an interesting split. Print circulation dollars were down — the publisher didn't disclose the size of the drop — but digital subscription dollars made up for the loss.
The Times says it now has 224,000 subscribers to the digital editions it rolled out in March; a month after launch, it said subscriptions for that service had "surpassed 100,000." The paper also says it has 57,000 subscribers for digital subscriptions it sells via platforms like Amazon's Kindle.
The Times also said it had signed up 100,000 free digital subscribers via a giveaway sponsored by Ford's Lincoln brand, and that 756,000 home delivery subscribers were getting digital delivery as well, which comes free with their print subscriptions.
The Times says it expects to see circulation revenue in the "low single digits" next quarter, presumably because of more digital dollars. "Our ability to further monetize our digital content will provide us with a significant new revenue stream in the second half of this year," says CEO Janet Robinson via press release.
Other notes:
The paper's About Group, once the major engine of its digital operations, saw revenue shrink yet again, this time by 17.3 percent. And again, the Times blamed part of the drop on Google: "Design changes in the cost-per-click advertisements served by Google had a negative effect," as did "algorithm changes Google implemented during the first quarter of 2011." The Times also cited "an increase in competition in the content space"; it didn't mention that in May it had pushed out About CEO Cella Irvine.
If you ignore a $161 million goodwill write-down for some of the publisher's regional papers and other one-time charges and gains, the Times's earnings would have been 14 cents per share, down from 18 cents a year ago. Operating profit, minus one-time charges and depreciation, amortization, etc., was $83 million, down from $93 million.
The Times says it expects to see similar ad results next quarter.