Exclusive: Nokia to Exit Symbian, Low-End Phone Businesses in North America
Nokia plans to stop selling both feature phones and Symbian-based smartphones in the United States and Canada as it tries to put all of its muscle behind the company's huge bet on Windows Phone.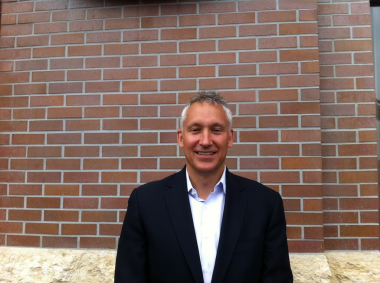 In an interview with AllThingsD, the head of Nokia's U.S. subsidiary said that the company will also focus exclusively on sales through traditional wireless carriers. In the past, Nokia has sold its smartphones at full price to consumers, after finding carriers unwilling to significantly subsidize or market the products. It has also had a significant — if low margin — business selling low-cost feature phones.
However, Nokia says it needs to put all of its efforts into its Windows Phone products, which are due out later this year.
"When we launch Windows Phones we will essentially be out of the Symbian business, the S40 business, etc., " Nokia Inc. President Chris Weber said in an interview. "It will be Windows Phone and the accessories around that. The reality is if we are not successful with Windows Phone, it doesn't matter what we do (elsewhere)."
North America is a priority for Nokia, Weber said, in part because it is a key market for Microsoft and also because Nokia sees it as a key to winning in the smartphone battle globally.
"We'll develop for North America and make the phones globally available and applicable," Weber said. "In fact, evidence of that is that the first Windows Phones that will ship are being done by our group in San Diego."
Nokia plans its biggest-ever marketing push focused on reestablishing its presence in the U.S.
"Without getting into numbers, it is significantly larger than anything we have done in the past and the most we will invest in any market worldwide," Weber said. "They are putting their money where their mouth is."
T-Mobile did start selling a Symbian smartphone earlier this year — the Nokia Astound — but it's launch came after Nokia had already announced its move to Windows Phone and sales have been disappointing, Nokia Weber confirmed.
The moves are part of a series of changes that Nokia has made since Weber assumed the top U.S. post in February. Like Nokia CEO Stephen Elop, Weber came from Microsoft, where he most recently headed enterprise sales.
As part of the shift, Nokia also said it has no current plans to bring its lone Meego-based phone, the Nokia N9, to the U.S., a fact reported earlier Tuesday by Engadget.
The company is moving its sales force to Sunnyvale, and Weber told AllThingsD that the company also aims to consolidate more of its operations in Sunnyvale, shifting away work now done in other facilities in White Plains, N.Y., and Dallas. Those changes are expected to be made by early next year.