Will Social Games Erode the Hardcore Console Game Market?
A new study being released today is challenging the notion that all gamers on Facebook are housewives in their mid-40s.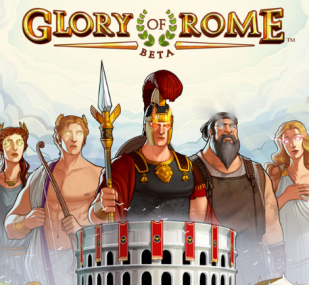 Instead it finds that social games have begun to eat away at time and money spent on traditional games in the console market.
The report was commissioned by Kabam, the Redwood City, Calif.-based start-up that has ballooned to more than 400 employees after raising millions of dollars in venture capital.
Founded in 2006, Kabam has released some of the first hardcore titles for Facebook, including Kingdoms of Camelot and Glory of Rome. More recently, it released Edgeworld and has plans for a game based on the movie "The Godfather." Essentially, it is in the company's DNA to go after the traditional game companies, like Electronic Arts or Activision as opposed to going after casual games made by Zynga.
Maybe it is old news at this point that the console environment should be concerned about social gaming. After all, Zynga has managed to get 268 million monthly active users on the platform.
But the company has found some interesting data that supports its theory that all gamers — even the ones who enjoy the bloodiest or most complicated of story plots — will become so-called social gamers.
(But don't worry, the data also backs up that for now the "casual" social game market is still dominated by females aged 30 and over.)
Even more to the point, it believes hardcore social gamers, who are defined as those who play action or role-playing games on Facebook, will end up the more lucrative portion of the market, even if they are outnumbered by the general population, because of their propensity to play more games and more often.
Some of its findings: 
41 percent of all Internet users in the U.S., or roughly 98 million poeple, are playing social games.
Hardcore social gamers, of which 82 percent play console games, tend to play a larger number of social games for a longer period of time than casual social gamers.
About 24 percent of hardcore social gamers report that they've decreased the amount of time they are playing on other platforms.
About 22 percent have decreased the amount of money they've spent.
78 percent of hardcore social gamers are playing two or more social games and 47 percent are playing three or more.
30 percent of hardcore gamers play social games for more than an hour per day.
The report was conducted by Information Solutions Group and was based on the results of an online survey completed by 1,412 people in April and May. To qualify, participants had to live in the U.S. and have played games on a computer, game console, mobile phone, handheld game player, tablet or social network in the past year. UPDATE: A link to the research can be found here.