Today Is Probably the Last Chance to Buy an HP webOS Tablet Until 2013
Hewlett-Packard is slated to sell the last of its webOS-based TouchPad tablets on eBay on Sunday, starting at 4 pm PT.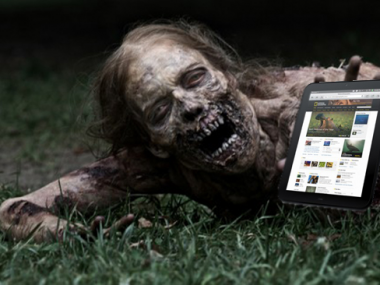 It's a fixed-price sale, with the the 16 gigabyte versions priced at $99 and the 32GB models fetching $149, according to a now-pulled eBay blog.
Although HP said earlier this year it was exiting the webOS hardware business, the company said this week it will open-source the software, and suggested it could get back in the business, though it is not likely to start selling new webOS tablets until 2013. My prediction is that if you want an HP-made webOS tablet, you had better buy one of these now.
And past fire sales earlier this year have sold out quickly, so those who want to get in on the action had probably best swoop in right when the sale starts. HP had hoped to give its employees first shot, but TechCrunch spoiled that.
Update: Note, the units are refurbished; not new, as the initial headline indicated.
Update 2: The units are live on eBay's site, though folks are reporting lots of server slowness.