Zynga's Stock Tanks After Facebook Fails to Pop
Zynga's stock was sent into a tailspin today after Facebook's shares increased only slightly in its first day of trading.
The San Francisco game company, led by Mark Pincus, closed at an all-time low today of $7.12 a share, down 13.91 percent, on twice the amount of normal trading volume.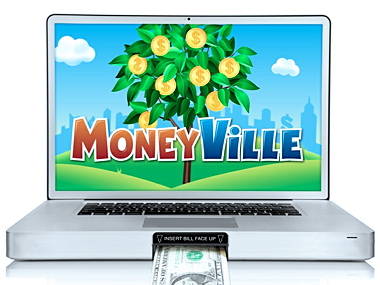 At least for now, we can expect the two companies to trade in lockstep, given their relationship status.
On one hand, Zynga is Facebook's largest partner, and on the other, Facebook is where Zynga attracts most of its user base. Last year, Zynga accounted for 12 percent of Facebook's revenue, consisting of both advertising and virtual goods sold from within social games.
At this point, Zynga couldn't move fast enough in trying to limit its exposure to just one company, and is currently focused on increasing revenue from other sources, mainly mobile.
After Facebook opened only modestly this morning, Zynga's stock fell 13 percent, tripping a standard circuit breaker rule that halts trading when a stock trades down more than 10 percent, according to sources familiar with Nasdaq procedures. When Zynga's trading resumed minutes later, the company's stock again was halted when shares shot up by 10 percent.
A Zynga spokeswoman declined to comment.
Zynga's slide today can pretty much be explained by Facebook's wild ride that started off at $38 a share, then shot up to $42 a share, before falling back down to close essentially flat at $38.23.
RELATED POSTS