Oracle Shares Down on Word of Sales Shake-Up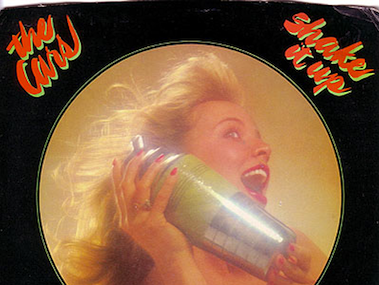 Oracle shares are trading down by more than 2 percent today on word that a longtime sales executive may be leaving the company and that an organizational shake-up may be in the offing.
At least two analyst reports today suggested that Keith Block, the longtime head of sales for North America, is out. This is the same Keith Block seen disparaging Oracle's lineup of Sun products in an embarrassing instant messaging conversation with another Oracle executive last summer.
The conversation was included in a dump of documents subpoenaed by Hewlett-Packard in connection with the ongoing litigation between those two companies concerning Intel's Itanium chip. (HP's dump came after a release of an equally juicy cache of documents by Oracle earlier the same day.)
The exchange between Block and Anje Dodson, Oracle's VP for Human Resources, was conducted while Block was on a flight to Washington, D.C., on July 28. In it, Block, typing in the clipped language customary to instant messaging, says the following:
"Nobody talks about Sun, even the Sun customers…it's dead dead dead….Nobody wants to sell Sun…it baaaalllllooooooows….pig with lipstick, at best."
Earlier in the same exchange, he discusses how he thinks Mark Hurd, the former Hewlett-Packard CEO who's now co-president at Oracle, should be CEO of Oracle. That probably didn't score him any points with Larry Ellison.
Oracle hasn't returned any of my messages seeking comment on this, and given how close it is to reporting its fourth quarter earnings — it reports this Thursday — probably won't.
And while it certainly doesn't look good for Oracle's head of North American sales to be slamming products of the company it acquired in 2010, his comments aren't entirely off the reservation. As Ellison himself pointed out during his appearance at D: All Things Digital on May 30, the unprofitable portion of Oracle's hardware business — the older line of Sun servers — are on the decline and being replaced by the Exa- generation of products. As Ellison put it: "Sales are going down in hardware, but the unprofitable part is going away. Our margins are the highest of anyone in the server business. The sales are down 20 percent, but the profits are up." Hard to argue with that, though clearly Block could have put it a little more diplomatically.
So about those results: What do the analysts expect? The consensus estimate calls for Oracle to earn 78 cents a share on $11.9 billion in sales, which would amount to sales growth of less than 1 percent.
I talked with Brent Thill, analyst at UBS: He expects a tough comparison this quarter, despite the fact that the period ending in May is always seasonally strong for Oracle. "The set-up for the quarter is a little difficult," he said.
And yes, the hardware business is going to look a little dicey. As Rick Sherlund of Nomura Securities put it in a research note issued to clients today, Oracle's hardware business will continue to look troubled while the Sun portion continues to shrink and the Exa lines continue to ramp. "The good news is the commodity business is declining rapidly and by the November quarter, we expect the hardware business to turn positive as the rapid growth in high margin Exa-series products ramps to scale and begins to offset the rapid decline in the commodity business," Sherlund wrote.
Sherlund said Hurd and Ellison were also personally involved with closing two big deals right at the end of the quarter, one worth about $75 million with a major retailer and another of unknown size with a part of the Australian government, and it was unclear whether they closed or not.
Even so, currency effects are going to hurt. What was expected to be a 3 percent headwind on currency effects turned out to be a 5 percent headwind, thanks to the ongoing difficulties with the euro.