RIM May Look for Hardware Help With BB10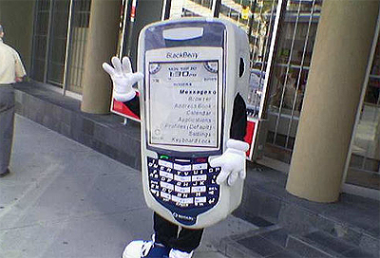 When Research In Motion last reported earnings, CEO Thorsten Heins said the company was continuing to evaluate whether to license its forthcoming BlackBerry 10 operating system. Evidently, that remains the case, but judging from Heins's latest comments today, the company is considering it far more seriously now.
"We don't have the economy of scale to compete against the guys who crank out 60 handsets a year," Heins told the Telegraph. "We have to differentiate and have a focused platform. To deliver BB10 we may need to look at licensing it to someone who can do this at a way better cost proposition than I can do it. There's different options we could do that we're currently investigating."
Those remarks add significantly more heft to Heins's earlier, more tentative suggestion that RIM was mulling such a move. And it's clear from them that the company is sketching out just what a BB10 licensing model would look like. Here's Heins again:
You could think about us building a reference system, and then basically licensing that reference design, have others build the hardware around it — either it's a BlackBerry or it's something else being built on the BlackBerry platform.
So if licensing out BB10 makes sense for RIM from a financial perspective, and a strategic one as well, the company may go down that path. Of course, it will have to find some willing licensees first, and with Google's Android and Microsoft's Windows Phone already commanding a lot of device manufacturer attention, that might take some doing.