Ken Lerer's CNN-Killer Hires a CNN Veteran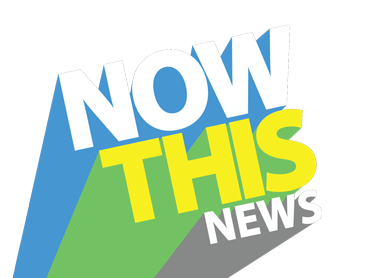 Who do you hire if you're a start-up that wants to reinvent TV news?
You start, apparently, with pros from brand-name media outlets.
That's what Huffington Post co-founder Ken Lerer has been doing as he builds up a supposedly stealthy video news service, which has been steadily dripping details about its plans. Here come more:
The company, which had been using Planet Daily as a placeholder name, now has a real one: NowThisNews.
It has a general manager: Lerer has hired Eason Jordan, who put in 23 years at CNN and was the cable pioneer's chief news executive when he left in 2005.
It has a strategic tie-up with BuzzFeed, the click-generating viral Web site that Lerer also happens to back. BuzzFeed will help distribute the service's clips, and will help create them, as well.
Lerer and his team are most excited about Jordan, who fills out a management troika of veteran media people. Former ABC News Digital boss Ed O'Keefe is the service's editor in chief; Katharine Zaleski, who headed up digital news at the Washington Post (and before that worked for Lerer at HuffPo) is managing editor. Implied message: We have Serious News Chops.
Jordan's hire may also excite corners of the Internet that remember his departure from CNN, after he made remarks at the Davos conference suggesting that U.S. troops had intentionally killed journalists in Iraq. Jordan resigned after the ensuing firestorm, but remains a flashpoint for some conservative bloggers. Ask Michelle Malkin.
That said, if NowThisNews works, I doubt that its target audience will care much about seven-year-old inside-baseball-and-the-Beltway stories.
Meanwhile: How is NowThisNews supposed to work?
Here, Lerer, the former PR pro, has a few more details, as well. The service, backed by $5 million in funding, has a studio in Manhattan and a staff of 16. (One of them is Drake Martinet, who used to be AllThingsD's social editor.)  Rather than produce hours of streaming content a day, it is supposed to produce a handful of daily news reports, and plans to distribute them via mobile phones and social media.
That's a different take than the conventional way new media has been tackling video news so far. Most Web news outlets, including the New York Times, The Wall Street Journal (which, like this site, is owned by News Corp.), and Lerer's old colleagues at HuffPo, have been aping cable news by placing reporters near a newsroom and asking them to talk about the day's events.
There are good reasons to do that. For one, it works for cable TV. For another, it can be done on a small budget.
But Lerer says he wants to do something else: "It makes no sense for me, at all, to produce what's already on TV," he says. Instead, "we're going to produce short video pieces that will hopefully be very viral and very social, one at a time." Jordan's take: "There's an abundance of talk. We intend to report the news."
Okay. So, still kind of vague. But it's also difficult to describe video news that doesn't exist yet. Lerer had originally hoped to be up in time to cover the presidential conventions; he's now aiming for mid-October, for the last few weeks of the election.
Here's the story in Team Lerer's words, including a longer list of hires:
NowThis News ("Formerly Known as Planet Daily") Announces Executive Team and Strategic Partnership with BuzzFeed

New Mobile, Social Video News Network Names Eason Jordan, Former CNN Chief News Executive, General Manager; Ed O'Keefe,
Former ABC News Digital Executive Producer, Editor-in-Chief; and Katharine Zaleski, Former Washington Post Executive Director of Digital News, Managing Editor

September 10, 2012, New York – NowThis News, a digital video news network, today announced its executive team and a strategic partnership with BuzzFeed, the popular, fast-growing social news site. NowThis News, code-named Planet Daily during development, will offer video news for mobile and social news consumers.

NowThis News also announced that Eason Jordan, former CNN Chief News Executive, is General Manager; Ed O'Keefe, former ABC News Digital Executive Producer, is Editor-in-Chief; and Katharine Zaleski, former Washington Post Executive Director of Digital News, is Managing Editor.

Kenneth Lerer, Partner of Lerer Ventures, co-founder of NowThis News along with Lerer Ventures Partner Eric Hippeau, said: "We're creating NowThis News to meet straight on the inevitable and rapid changes happening in news consumption: digital, mobile, social and video – that's what NowThis News is about. We're thrilled to have Eason as General Manager, Ed as Editor-in-Chief, and Katharine as Managing Editor, along with the rest of the executive team, as we launch the company."

NowThis News's leadership team also includes veterans from a wide range of leading news outlets, including: Head of Production Steven Belser, former Head of Production of VICE Media; Chief Technology Officer Theo Burry, former Technical Director of The Huffington Post; and Social Editor Drake Martinet, former Social/Multimedia Editor of AllThingsD. The NowThis News team also includes veterans of NBC News, The New York Times, Newsweek/Daily Beast, Fox News, PBS, NPR, Al Jazeera, Slate, MTV, and HBO.

Said Eason Jordan: "As more and more people turn to mobile and social outlets for their news, now is the perfect time to launch a video news network built for the digital generation. I'm excited to be working with such a talented, experienced, and impressive team."

Said Ed O'Keefe: "Our goal is to create a socially relevant, buzzy, and creative approach to news. And BuzzFeed, with its remarkable success and reach, is a dream partner."

NowThis News will be a video partner of BuzzFeed, with a dedicated vertical within the social news site's platform. NowThis News will produce content that complements BuzzFeed editorial while producing its own original video news stories.

NowThis News is backed by Lerer Ventures, Bedrocket Media Ventures, and Oak Ventures.