Google Set to Release iOS Maps App Tonight
Google plans to release its much-awaited iOS Maps app tonight, according to sources familiar with the matter. (Update: Here it is.)
The app should be a welcome addition for many iPhone users, who have been unhappy with an Apple-made replacement.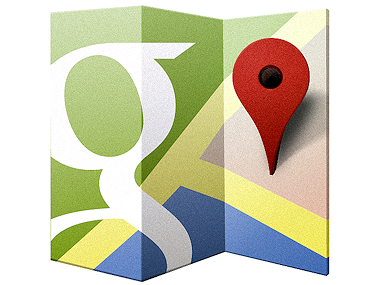 Google Maps had been pre-installed on the iPhone since the smartphone first launched, but the app was bounced in September with the debut of iOS 6.
The big reason for the change? Google had declined to provide voice navigation for Apple's map app, among other features, after it had made a significant investment in building out turn-by-turn directions for its own mapping products on Android and elsewhere.
However, Apple's replacement mapping app was clearly not ready for prime time when it launched, and it continues to lead people astray and lack significant features such as transit directions.
Google did not immediately reply to a request for comment. A spokesperson for Apple declined to comment.
Apple CEO Tim Cook formally apologized to users for Mapplegate, and since then both mobile software head Scott Forstall and maps manager Rich Williamson have been ousted.
Meanwhile, Google execs such as Eric Schmidt had hinted that a replacement app was in the works but noted that it would have to be approved by Apple.
Just the fact that Google Maps will be available for iOS doesn't mean everyone will use it; the app will still be competing with Apple's version, which is installed by default. But at least a few holdouts will be happy they can now finally upgrade to iOS 6.