PayPal Hires Three Tech VPs From Box, Microsoft and DreamWorks
PayPal has started hiring again, after eliminating 325 positions late last year.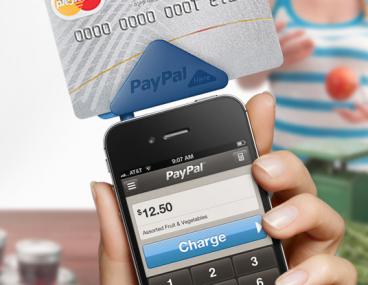 The three new vice presidents being announced today are tasked with helping the payments company change the way consumers pay for things online, on their phones and at the register.
"In years past, we've grown too conservatively," said PayPal's CTO James Barrese. "We are reinventing ourselves with a cadre of new talent. I'm completely reinventing the organization, so that the top technologists can have a huge impact on where we are going."
The three hires are:
Arnold Goldberg, VP of Customer Experience Engineering. Goldberg most recently came from Box, where, as VP of Engineering, he helped establish the cloud-based sharing platform. At PayPal, he will work on coming up with new technology for PayPal's small businesses and merchants.
Koby Avital, VP of Architecture and Infrastructure. Avital comes from Microsoft, where he led the company's service-oriented architecture strategy and platform development. At PayPal, he will lead strategic architecture, infrastructure and innovative research.
Ryan Granard, VP of Platform Engineering. Ryan comes most recently from DreamWorks Animation, where he built an internal platform that was able to scale globally. He was also an early employee of Webvan, the online grocery service. At PayPal, he will be in charge of building internal cloud services.
Other recent hires include Douglas Crockford, who was appointed senior JavaScript Architect, and Bill Scott, senior director of User Interface Engineering.
In October, PayPal eliminated the jobs as part of a restructuring that reduced the number of product groups it had from nine to one. The eBay-owned company said it wasn't about cost reductions, but about streamlining product development.
The most notable change was that mobile was no longer a standalone group, but was moved directly into all of the product lines. Similarly, its parent company conducted the same restructuring just last month.
"We set up ourselves to be focused on new strategic areas, so I've been going out and aggressively looking for the type of talent we need," Barrese said.
PayPal will need all the talent it can get to achieve its lofty ambitions.
Not only does it want to be a consumer's preferred form of payment online and on mobile phones, it is also entering the offline world by enabling payments for small merchants or large retailers like Home Depot. Its big push into retail will happen this year, but a lot of finesse will have to occur behind the scenes in order to get it all to work together seamlessly.
At the same time, it will be competing against other crafty companies in the space, including Square and Groupon, to name just two of the entrants interested in payments over the past few years.
PayPal's emphasis on building up a strong technology team kicked off in earnest last March, after PayPal named David Marcus as president. Marcus, who had joined the company previously through the acquisition of Zong, filled the vacancy left when Scott Thompson suddenly left to become CEO of Yahoo.
Since Marcus's appointment, he has been vocal about the changes he wants to make at the company, saying, "There's a massive culture change happening at PayPal right now."
The hires today are just more evidence that he's willing to back those words up.