A Quarter of Patents This Year Will Be Mobile-Related
If you think the mobile patent wars are winding down, think again.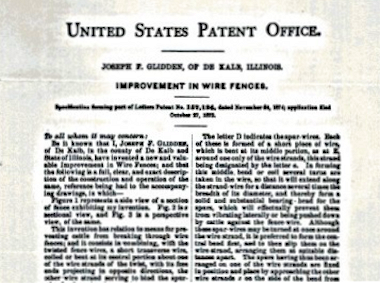 A new report shows that a quarter of U.S. patents issued this year are likely to be related to mobile technology. That's up from just 5 percent of all patents in 2001, according to analyst Chetan Sharma.
In Europe, mobile is somewhat less of a focus, accounting for roughly 10 percent of all patents.
Samsung led all companies in terms of U.S. mobile patents granted last year, while IBM filed the most applications last year, followed by Microsoft and then Samsung. Apple broke into the Top 10 on the strength of a slew of computer-graphics patent filings.
Among cellular operators, AT&T was the patent leader, followed by Japan's NTT DoCoMo, Sprint, T-Mobile, Verizon, Telecom Italia, Swisscom, SK Telecom, TeliaSonera and Orange.
Among device makers, Samsung led the pack, followed by Nokia, Sony, BlackBerry, LG, NEC, Motorola, Siemens, Fujitsu and Hewlett-Packard.
"Mobile will continue to be the growth engine of the knowledge economy and the companies who understand the value of the intellectual property will continue to protect and benefit from their investments for years to come," Sharma said in the report.