More D11 Speakers: Sinofsky, Staggs, Sweeney, Pichai, Ricci and a Pretty Little Liar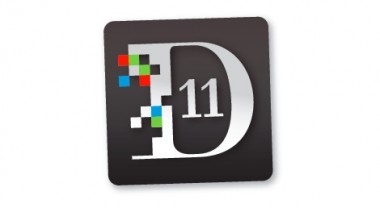 A few weeks ago, we posted our initial list of speakers for the 11th D: All Things Digital conference, which takes place May 28 to 30 in Palos Verdes, Calif.
Already, we have an amazing gathering onstage, including Facebook COO Sheryl Sandberg, Motorola Mobility's Dennis Woodside, Pinterest's Ben Silbermann, GE's Jeff Immelt and many more.
And, today, we're adding more names to the already action-packed list of top media and tech names — although we're still not done unveiling all of them yet, with some big ones yet to come.
But the latest group should continue to provide some news-packed interviews onstage, given their varied careers at some of the most important tech and media companies around.
First off, Walt Mossberg and I are thrilled to bring back Steven Sinofsky, who left Microsoft earlier this year after runnings its flagship Windows franchise. (In fact, he demoed Windows 8 onstage in 2011.) As one of the software giant's most high-profile and voluble execs (his numerous internal blog posts at the company were riveting), Sinofsky has always had a keen view of the entire tech landscape beyond Redmond, Wash. Thus, Sinofsky Unplugged is sure to be a lively thing to watch.
Also interesting will be another returnee, Sundar Pichai of Google. Already head of its Chrome efforts, he has quite recently been thrust onto a bigger stage after the sudden departure of Andy Rubin as head of the search giant's Android unit. Now, taking over the key mobile unit, the affable Pichai is charged with making sure Google stays strong in the sector.
Among the most important parts of the entire mobile ecosystem is voice, which is why we wanted to get the leader of the most powerful company in the sector — Nuance Communications chairman and CEO Paul Ricci — onstage to talk about where it's all headed. Nuance powers Apple's Siri (allegedly) and also owns Dragon NaturallySpeaking, making it a dominant force in the efforts to make devices interact with us all more effortlessly and hands-free.
We're also convinced that Hollywood is really starting to grok the importance of digital in reaching consumers of its entertainment products. That's especially true in the television market, which has had to try to figure out how to attract viewers in more innovative ways. None has been more immersive in this effort than ABC Family's hit teen-aimed show, "Pretty Little Liars," which has used Twitter, Facebook and much more to keep itself on top in the ratings. We'll have Anne Sweeney, co-chair of Disney Media Networks and president of the Disney/ABC Television Group, and PLL creator and executive producer I. Marlene King onstage to talk about the ups and downs and ins and outs of it all.
Lastly, also from Disney, we're adding Tom Staggs, the chairman of Walt Disney Parks and Resorts, whose job it is run what is perhaps one of the most logistically challenging efforts in the world. He'll be discussing how the parks use technology and innovation to take the entire "guest" experience to a new level. That includes showing off its latest effort, MyMagic+ and the Magic Band, which is aimed at creating a more personalized and customized visit and is being rolled out in the next few months.
That's a lot of speakers, but we are still not done — so watch this space for more to come soon. (FYI: D11 has been sold out since late last year, but we will be posting lots of videos on the proceedings and perhaps even streaming some sessions.)
Until then, here is a different kind of video of the PLL cast doing the Harlem Shake, um, their way:

Harlem shake PLL style @ashbenzo @shaymitch Tyler Blackburn, Lucy Hale, Troian Bellisario
Apr 1, 2013| Source: Keek.com