Google Demos Linux Running on Hacked Glass
Although Google is offering a limited set of developer tools for Glass — and more are on the way — the company doesn't want to stop hackers from tinkering even further.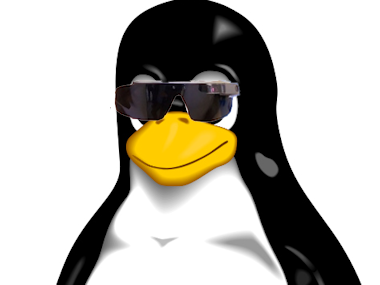 Indeed, during a developer conference session on Thursday, Google showed a variety of ways to gain deeper access to Glass. Some, such as running basic Android apps and even connecting a Bluetooth keyboard, can be done.
Google showed other hacks, such as running a version of Ubuntu Linux. Those actions, though, require deeper "root" access to the device. Google showed how developers can get such access, but cautions that doing so voids the warranty and could be irreversible.
That said, Google plans to make its factory image available so in most cases rooted Glass devices should be able to be returned to their original settings.
The session ended with a video showing a pair of the pricey specs being blended to a powdery mess, to heartfelt groans from the packed audience, many of whom forked over $1,500 to be among the first to buy the developer edition of Glass.
Showing a different level of interest in Glass, several members of Congress sent a letter to Google CEO Larry Page on Thursday asking questions about privacy issues raised by the high-tech specs.
Update: At a follow-up Fireside Chat session with developers, Google reiterated that a software development kit for Glass is coming, but Google's Charles Mendis said not to expect it soon.
Isabelle Olsson, the lead designer for Glass, showed off one of the bulky early prototype designs for Glass as well as a current prototype that combines Glass with prescription glasses.
Olsson, who quips that she has been working on Glass since it was a phone attached to a scuba mask, said that the development of Glass was "so ambitious and very messy."
Getting the device light enough has been a key, Olsson said.
"If it is not light you are not going to want to wear it for more than 10 minutes," Olsson said. "We care about every gram."
Asked what kind of apps the Glass team would like to see, Olsson said she wanted a karaoke app, while Mendis said he would like to see some fitness apps.
Google Glass product director Steve Lee said Glass is designed around brief glances or "micro-interactions," rather than watching a movie or reading an entire book.
"That would be painful," Lee said. "We don't want to create zombies staring into the screen for long periods of time.
RELATED POSTS: