Ouya Plans $1 Million Kickstarter Matching Campaign to Encourage Exclusive Titles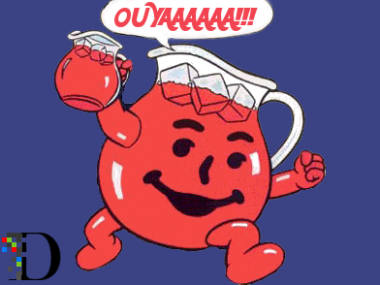 Starting next month, Ouya will match some of the Kickstarter funds raised by games for its Android-powered console.
The developer-aimed "Free the Games Fund" will dole out $1 million to eligible Ouya game projects that launch on Kickstarter between August 9, 2013 and August 10, 2014. The projects can ask for whatever amount they want, but if they meet their Kickstarter goals and raise at least $50,000, Ouya is pledging to match every dollar raised beyond that amount, up to $250,000.
The most important condition, though, is that games benefitting from the matching fund must be exclusive to Ouya for at least six months after their launch. To encourage ambitious projects that will drive lots of donations, the company is also promising a $100,000 bonus for whichever eligible game can raise the most dough.
Earlier this week, CEO Julie Uhrman called the Ouya console's reception "great," but there's no getting around the fact that the critical consensus has been mixed, at best. With "game library" ranking as one of the top complaints on Gdgt, an influx of high-quality games supported by the built-in audience of a crowdfunding campaign may be just what the doctor ordered.
Uhrman said that apart from approving and hosting the eligible projects as normal, Kickstarter is not involved with the Free the Games Fund. She characterized the campaign as a chance to "give back" to the site's community, which gave Ouya its big $8.6 million break last year.
"We wanted to support the company that helped us begin this entire revolution, which is Kickstarter," she said.
Twelve Ouya games (or future titles) have already been funded on Kickstarter, including Another Castle, Whispering Willows and the current top money-raiser besides the console itself, Delver's Drop. To date, Delver's Drop and Forced are the only Kickstarted Ouya games to raise more than $50,000.
And as with all sorts of games, the crowdfunding site is not a sure thing for hopeful Ouya developers. At the time of this writing, 20 of the 35 completed Kickstarter projects that mentioned "Ouya" in their descriptions failed.