Twitter Taps Google Ad Director Christian Oestlien to Lead Growth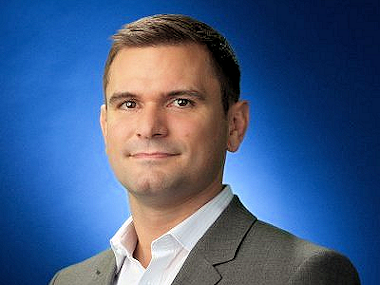 Twitter has hired away Google display advertising product management director Christian Oestlien, according to sources, in an attempt to kickstart Twitter's international growth efforts.
He'll move into the position of senior director of growth and international for the microblogging service, reporting to VP of Product Michael Sippey.
It's a key role for Twitter, which has lacked a true growth head over the past year since former VP of Growth Othman Laraki left the company. In the days ramping up to the company's impending initial public offering — which sources said we should expect in early 2014 — Twitter's focus rests on beefing up its revenue and continuing to grow the company's user base outside of the United States.
Steadily bolstering user growth and engagement, however, is easier said than done. Twitter, according to sources, has issues with churn rate — in other words, keeping new users around after they've initially signed up. Over the past year the company has tried different types of email notifications and reminders to keep users coming back, and has gone as far as sticking a find/invite friends button on the top left-hand corner of users' home streams. But it must do more to improve growth and retention, and perhaps take a different tack under Oestlien.
It's worth noting that Twitter has made moves to beef this up in other areas recently, putting VP of International Growth Katie Stanton in Paris, VP of International Sales Shilesh Rao in Singapore and Sales Director Ali Jafari in Dublin.
Twitter CEO Dick Costolo has tried multiple times over the past few years to poach Oestlien, a seven-year Google vet who knew Costolo from their shared time at the search giant. Google, consequently, tried hard to get Oestlien to stay, according to sources, but ultimately lost out. Oestlien was most recently working on Google+ ads, as well as display ads and other business products for Google. (He also happens to be a Brazilian jiu-jitsu expert.)
Both Twitter and Google declined to comment.