With a New Mobile App, Can PayPal Be All Things to All Shoppers?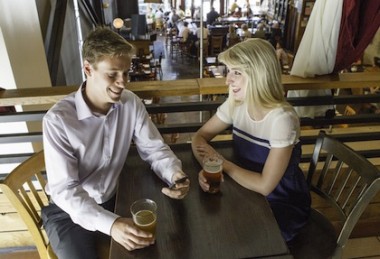 PayPal is unveiling a new version of its mobile app today, available on Apple iPhones and Google Android devices.
Some core functions are staying the same, including the ability to access and manage your PayPal account and transfer money to friends rather easily.
At the same time, a lot more is being added, including the ability to order ahead at some 1,000 restaurants through a partnership with Eat24, to pay through the app while sitting at your table at select restaurants, and to quickly scan deals at nearby shops that get redeemed automatically upon paying with PayPal.
These new features will be useful to some, but will also be a big surprise to many PayPal users. PayPal, after all, is still primarily known among consumers as a way to pay your friend or shop online without entering all of your payment and billing info.
Now it wants people to know it as a platform to order food, to redeem digital coupons, and more. In short, it wants to bite into payments in the offline world as a way to spur future growth.
Such transformations are not impossible, but this one, if it is going to be successful, will require a big shift in what individuals think of when they hear the name PayPal. And that will require significant awareness.
The company said it will launch an ad campaign later this year to educate consumers, with a focus on the New York City, San Francisco Bay Area and Austin, Texas, markets. It declined to comment on the budget for the campaign or on the type of ads.
In any case, this is a campaign PayPal needs to nail.
PayPal is not alone. There's a land rush going on right now in both the digital payments and point-of-sale industries among companies trying to solve for whatever pain points small merchants have, which many times come down to getting new shoppers in the door. But many of the other companies, such as Square, are younger than PayPal, and thus have brand perceptions that are easier to mold in new ways.
It's possible that PayPal's new app will be a hit for small and mid-sized businesses. And it's possible that people who use the app will just use it for the features they like — such as to search for discounted meals around them, if they live in an area where there's a critical mass.
But there's also the risk that the app will confuse more than it will delight.
A great marketing campaign, vast restaurant participation and timely and exclusive discounts can all help. But there's no doubt that PayPal is taking a big swing here at offline retail.
The thing is — it really can't afford to miss.