Google Acquires Zetawire for Mobile Payments Tech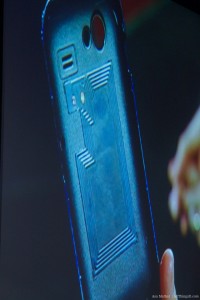 Google confirmed it has acquired Zetawire, a Toronto-based start-up that has been working on technology that turns a cellphone into a virtual wallet.
The deal, which occurred as far back as August, is being reported by Ben Kolada, an analyst at the boutique research firm the 451 Group. Kolada is characterizing it as a relatively small deal and remarks that the company's only valuable asset is a patent awarded by the U.S. Patent and Trademark office. Google confirmed the acquisition to eMoney, but wouldn't provide any more details.
The patent could potentially tie in nicely to Google's near field communications (NFC) technology, which was announced last week as part of the release of the new Nexus S smartphone. Google's Andy Rubin demonstrated the NFC technology live last week onstage at our event D: Dive into Mobile.
The patent encompasses technologies around mobile banking, advertising, identity management, and credit card and mobile coupon transaction processing. The company also occasionally goes by the name Walleto.
According to LinkedIn, the CEO and Founder of ZetaWire/Walleto is Alex Hertel, who started the company with his brother Philipp in March 2007.