Was Jim Balsillie Trying to Push a Strategy Shift Before Leaving RIM?
The former co-chiefs at Research In Motion have come under a lot of fire for failing to act decisively to turn things around.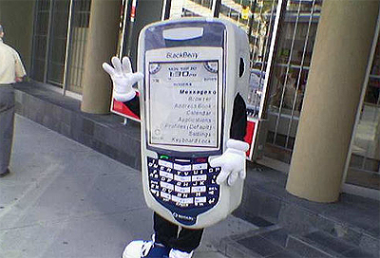 However, a new report says Jim Balsillie was pushing a radical shift at the BlackBerry maker in the months leading up to his departure. Reuters said on Friday that Balsillie wanted the company to support non-BlackBerry devices on its data networks.
The challenge of running its own networks, though, became clear last year after a high-profile, three-day outage last fall.
Instead, RIM appears to be doubling down on its hardware business, pushing forward with new devices running BlackBerry 10. The new software is based on the QNX operating system that powers the PlayBook tablet. So far, the PlayBook hasn't supported many of the core RIM services, such as BlackBerry messenger.
RIM representatives did not immediately respond to a request for comment.
Balsillie and former co-CEO Mike Lazaridis were replaced atop the company by Thorston Heins in January. RIM announced earlier this month that Balsillie was also stepping down from RIM's board as two other top executives exited the company.
RIM has recently introduced software that lets RIM's server software manage Android and iOS devices, but this plan would have gone even further, sending data traffic from other smartphones onto its networks.
One of the advantages of the BlackBerry is the fact that data travels securely on its networks and then gets compressed before being sent to the devices. For that, RIM gets service revenues each month.
The Reuters report says Balsillie had been talking with carriers about extending that to other devices, aiming to give entry-level smartphones efficient, inexpensive access to social networks and other data.