Xbox One Joins the Gamecasting Fray With Social Game DVR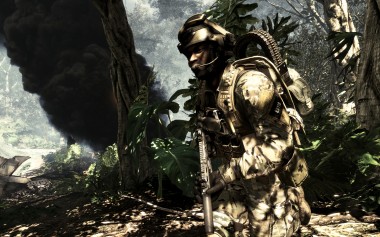 Games were given second billing at Microsoft's Xbox One unveiling yesterday, but one of the coolest new features of the new console is only for games: Xbox One will be a social-media-ready DVR for gameplay video recaps.
Which means, in a nutshell, that developers will be able to tell their games to automatically record certain types of in-game events and achievements. For example, that amazing headshot you just made in Call of Duty: Ghosts? It will be auto-captured in all its gory detail, packaged and ready to send to your online friends.
Which friends, specifically? Marketing and strategy CVP Yusuf Mehdi declined to name names just yet, but said it will be possible to use a dedicated button on the Xbox One controller to upload videos to "popular sharing sites."
This isn't an entirely new phenomenon. Back in April, I wrote about how "gamecasting" is already poised to become a big deal for mainstream gamers. YouTube and game-video site Twitch are arming developers with tools that will let them put video recording and sharing functionality directly in their games.
And, of course, Sony announced way back in February that the PlayStation 4 would also let players snip and share their gameplay videos to live video site Ustream.
But Microsoft isn't trying to reinvent the social gaming wheel; the company just wants to make it easier. With most games right now, you need additional hardware and software to broadcast a live multiplayer game or record yourself playing through a single-player campaign.
Lowering those mainstream-unfriendly hurdles means that a lot of players who just want to brag about their latest achievements will be inadvertently producing free commercials for games with their socially shared videos.
A Twitch spokesperson declined to comment when asked whether Xbox videos would be shareable to the gaming-oriented site. Ustream spokesperson Joellen Ferrer said, "We were not part of this latest announcement, [but] we aim to provide a ubiquitous experience across all platforms and will continue to push these conversations to provide the best experiences for users."