A Priceless Kodak Moment for Apple and RIM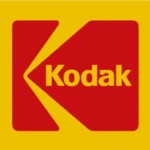 Emboldened by the settlement it won from Samsung in a recent digital camera patent dispute, Kodak is seeking similar arrangements from Apple and Research in Motion. In a handful of lawsuits filed in the U.S. District Court for the Western District of New York, Kodak accuses both companies of illegally leveraging its digital imaging patents in the iPhone and BlackBerry.
Specifically at issue here is Kodak's technology for previewing photos and processing images of different resolutions. A separate action brought against Apple alone claims the company has infringed on patents that allow a computer to "ask for help" from another application to complete certain functions.
In a statement, Kodak (EK) said it tries to avoid lawsuits "whenever possible," but had no other choice but to pursue legal action after years of failed attempts at negotiating agreements with both Apple (AAPL) and RIM (RIMM).
"Kodak has a long history of digital imaging innovation and we have invested hundreds of millions of dollars creating our industry-leading patent portfolio," Kodak chief intellectual property officer Laura Quatela explained.
"In the case of Apple and RIM, we've had discussions for years with both companies in an attempt to resolve this issue amicably, and we have not been able to reach a satisfactory agreement," Quatela added. "In light of that, we are taking this action to ensure that we protect the interests of our shareholders and the existing licensees of our technology."
The company is dead serious about this; not only has Kodak filed suit against Apple and RIM, it has filed complaints with the U.S International Trade Commission that, if successful, would ban the two companies from shipping iPhones and BlackBerries to the U.S.