Just How Bad Are Ouya's Paid Conversion Numbers?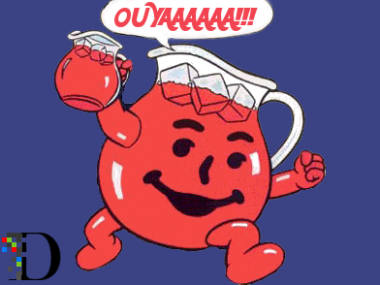 On Thursday, Ouya CEO Julie Uhrman told the Verge that paid game sales on the fledgling Android console have been "better than expected," with 27 percent of Ouya owners spending money beyond the $99 for the hardware.
In articles repeating the facts from that interview, a common theme emerged in the headlines: "73 percent of Ouya owners haven't paid for a single game," said Ars Technica. "73 percent of Ouya owners haven't bought a thing," said Gamasutra. "Only 27 Percent of Ouya Owners Have Actually Purchased a Game," said IGN.
The number might seem low, but it's actually not that bad, relative to the norm for mobile games.
"In 2013 worldwide, I estimate that 43 percent of those who download and play a game on their smartphone or tablet (of any model/platform) at least every three months will wind up paying for [at least] one game in some way," IDC analyst Lewis Ward told AllThingsD in an email. "So this is basically an annual penetration rate for game payments (which is overwhelmingly freemium but this stat does include prepaid game buyers) among regular smartphone/tablet gamers."
In other words, fewer than half of all mobile gamers spend money on games through either a paid (premium) download and/or through in-app purchases, which are largely found in free-to-play games.
Still, the Ouya has a lot of room to grow, and comparing the console to a mobile device — despite the fact that it's based on the Android OS — isn't a 1:1 proposition. As a rule, the Ouya does not offer any titles that follow the traditional pay-to-download model. Instead, all of its games are "free to try," meaning developers can charge for later levels after a few initial free ones, or make them free-to-play with in-app purchases.
Plus, unlike smartphones and tablets, the Ouya is primarily a gaming device, with only a few non-game apps. Currently, the console's users can watch gaming videos on Twitch, anime on Crunchyroll, watch movies on Flixster, listen to music on iheartradio and TuneIn and push the media on their computers to the TV with XBMC and Plex. But no Netflix, no Hulu, no Amazon, no Pandora, etc. So, if they're not really in a gaming mood or don't already own any games they like, Ouya owners are probably not engaging with the device the same way they might with their multipurpose phones and tablets.
Better than expected or not, Ouya seems to "get" that it needs a bunch of higher quality titles, as evidenced by the $1 million fund it has set up to lure new exclusives.