For Apple iPhone, CDMA Means Capturing Developing Markets in Asia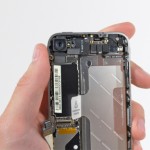 The Verizon iPhone was likely just the first step in Apple's broader push into the CDMA handset market. And while the company stands to reap the most benefit from that first partnership, there are plenty of other opportunities abroad for CDMA market success.
J.P. Morgan analyst Mark Moskowitz figures Apple could rake in as much as $6 billion from CDMA iPhone sales through Verizon, and half that through carrier partners overseas, particularly in the Asia-Pacific region.
"We expect the iPhone's relative growth to moderate over time, but in the next 18-24 months, we see incremental growth opportunities in both Asia- Pacific and the U.S., specifically in CDMA-based networks," he writes. "Apple just began to penetrate this opportunity with its Verizon iPhone launch in February, and we think that the incremental CDMA market penetration can be a multi-year phenomenon for the company."
I'd say so, considering there are some 564 million CDMA subscribers worldwide, of which Verizon's 95 million comprise just 17 percent. So where will Apple bring the CDMA iPhone next? Moskowitz thinks the company will focus its efforts where CDMA adoption rates are highest: China, India, Japan, and South Korea. And, in all likelihood, it's probably close to hammering at least a few of these deals out.
Apple is widely rumored to be negotiating a CDMA iPhone deal with China Telecom. It's also said to be in talks with Reliance and rival CDMA carrier Tata Teleservices in India. Assuming Apple finalizes some, if not all, of them in the next year, what kind of sales and revenue can we expect from them? Moskowitz expects Apple to sell 10 million CDMA iPhones through Verizon in calendar 2012 for $6 billion in revenues. Overseas, he expects the company to capture about 10 percent of the CDMA market in 2012, which would generate approximately $3 billion in revenue.
That's a nice boost to Apple's bottom line and to the iPhone's growth trajectory, which may well continue to outpace that of the broader smartphone market–if Moskowitz's numbers pan out.
[Image credits: iFixit and JP Morgan]